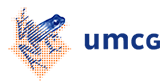 Paskal van Norel
Ervaringen als stagiaire bij de afdeling Genetica, 2012
Opleiding: HLO, Medische Diagnostiek
Stage: 7 weken
Project: Next Generation Sequencen: Targeted resequencing van 73 genen betrokken bij erfelijke vormen van kanker
3e jaar stage
In mijn derde jaar van de opleiding Medische Diagnostiek heb ik 7 weken stage gelopen bij de afdeling Genetica. Deze stages zijn ervoor bedoeld om een beeld te krijgen wat het werken op de afdeling inhoud en dit is naar mijn mening goed gelukt.
We hebben verschillende diagnostiek methoden behandeld doormiddel van praktisch uitvoeren of literatuur onderzoek. We werden goed begeleid en konden met vragen bij iedereen terecht. Deze NGS stage is mij zo goed bevallen dat ik ervoor gekozen heb om mijn vierdejaars stage en afstuderen ook bij deze afdeling te doen. Tot nu toe ben ik erg blij met deze keuze. Mijn project is erg interessant, ik word goed begeleid, kan met vragen bij iedereen terecht en krijg genoeg tijd om aan verslagen etc. te werken. Als je geïnteresseerd bent in genetica dan kan ik iedereen aanraden om bij deze afdeling stage te komen lopen.
Paskal van Norel
4e jaar stage
Onder begeleiders Krista van Dijk en Birgit Sikkema-Raddatz doet hij nu zijn afstudeerperiode (20 weken) feb-juli 2013.
Waarschijnlijk gaat hij 100 patiëntensamples (allemaal families) met of borstkanker of het Lynch syndroom en die eerder gescreend zijn met bijvoorbeeld Sanger sequencing en waarbij er toen niks gevonden is nogmaals sequencen maar dan met de NGS methode om te kijken of er nu wel wat gevonden wordt.
| | |
| --- | --- |
| Laatst gewijzigd: | 11 maart 2013 15:24 |