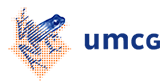 Exploratory internships
(1) Name: Christopher Marais
Course: BSc in Human Genetics, Physiology & Psychology
Institution: University of Pretoria, South Africa
Dates of visit: 12/12/2016 – 27/02/2017 (11 weeks)
Supervisor: Prof. Rolf Sijmons
Project: Overall scout of department to better understand the postgraduate and postdoctoral environment in the field of genetics.
I found the environment to be very professional and motivational. The department is structured in such a fluid and dynamic way so that one can't help but think creative thoughts. I liked all the people, they were very accommodating and friendly, and really supported the idea of international students. It is, however, not always easy to keep up with everything due to the high standard that the department demands, but this makes for a great, ever changing, ever challenging learning environment. All the people I came into contact with were also well organised and responsive. There is a great amount of variety when it comes to techniques, topics or approaches concerning genetic research.
I did not follow a classic intern programme due to the informality of our internship. Since I did not get involved with the actual work on any project, I don't think I got as much of an in-depth view of the work some of the researchers do, but I have, however, got a very broad overview of the entire department and was able to observe things from a different perspective.
(2) Name: Sebastian Barnard
Course: BSc in Human Physiology, Genetics & Psychology
Institution: University of Pretoria, South Africa
Dates of visit: 12/12/2016 – 12/01/2017 (5 weeks)
Supervisor: Prof. Rolf Sijmons
I am a student from South Africa who came to the Netherlands to complete what is locally known as a 'stage'. My purpose was to be exposed to genetics in a work setting and to gain insight into how science and research are conducted to prepare myself for furthering my studies in human genetics. The UMCG was the perfect setting to do this; I was received with kindness and pleasantly surprised by the generosity. The genetics team is an impressive collaboration of individuals doing amazing work. With the added benefit that the university hospital provides an outlet for cutting edge research to be put to use in treatment.
I love how dynamic the department is, with an emphasis placed on integration of knowledge from various departments. I look forward to applying for a formal internship in the near future!
| | |
| --- | --- |
| Last modified: | 21 February 2017 11.02 a.m. |