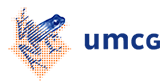 FaCD
Familial Cancer Database
Cancer is associated with a wide range of hereditary disorders. Recognising these disorders in cancer patients is important for the medical management of both patients and their relatives. We have developed the Familial Cancer Database (FaCD) with the aim of assisting clinicians and genetic counselors in making a genetic differential diagnosis in cancer patients, as well as to increase awareness of the tumour spectrum associated with hereditary disorders already diagnosed in their patients.
The database was updated and rewritten in MS SQL/ASP.NET and is available as an open-access, web-based application (www.facd.info).
It contains information on more than 450 disorders and has over 1800 literature references. The new FaCD online was officially launched in 2008 at the 3d Familial Cancer Conference in Madrid, Spain.
We have recently started a collaboration with Dr. Peter Robinson and his team of the Human Phenotype Ontology, to expand the oncology section of HPO and look at its possible integration in FaCD.
References
Sijmons RH. Identifying Patients with Familial Cancer Syndromes In: Riegert-Johnson DL, (Ed.) Familial Cancer Syndromes. NIH/NCBI 2010
Rolf H. Sijmons and Gerard T.N. Burger. The use of a diagnostic database in clinical oncogenetics. Hereditary Cancer in Clinical Practice 1(1):31-33, 2003.
Rolf H. Sijmons and Gerard T.N. Burger. Familial cancer database: a clinical aide-mémoire. Familial Cancer 1(1):51-55, 2001.
Contact
Prof. Rolf Sijmons, MD PhD, email
| | |
| --- | --- |
| Last modified: | 07 February 2020 3.46 p.m. |