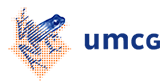 ARCV
Ongoing project funded by the Nederlandse Hartstichting
Fine mapping identification of the gene causing arrhythmogenic right ventricular cardiomyopathy type 4
Grant to RMW Hofstra
Background
Arrhythmogenic right ventricular cardiomyopathy (ARVC) is a disorder characterised by segmental fibro-fatty replacement of the right ventricular myocardium leading to electrical instability predisposing to ventricular arrhythmias and sudden cardiac death. 30-50% of cases is familial with an autosomal dominant mode of inheritance with reduced penetrance being most common. So far already eight loci have been found in dominantly inherited ARVC: 14q23-q24(ARVC1), 1q42-q43 (ARVC2), 14q12-q24 (ARVC3), 2q32.1-32.3 (ARVC4), 3p23 (ARVC5), 10p12-p14 (ARVC6), 10q22(ARVC7) and 6p24 (ARVC8). For only two of these loci, ARVC2 and ARVC8, genes have been identified. We now have identified a large Dutch ARVC4 family, which will most likely allows us to fine map this disease gene to a small genomic region making it possible to identify the gene for ARVC4.
Pilot study
We performed genealogical investigations in 12 families/individuals with ARVC. Initially two of these 12 families could be traced back to an ancestral couple living around AD 1800. Linkage analysis in these families suggested linkage to the locus on chromosome 2q32 (ARVC4) with a LOD score of 2 with exclusion of the other known ARVC loci. Recently a third patient from another family of the initial 12 could also be genealogically linked to the 2 aforementioned families.
Hypothesis
Using the three genealogically linked families with ARVC we will be able to fine map the gene causing ARVC4 to a very small region. Assuming that we will be successful, candidate genes for this disease in that region will be scanned.
Study objectives
1. Identify the gene involved in ARVC4 by linkage analysis in these families and subsequent scanning of candidate genes identified by function and expression analysis.
2. Mutation analysis of the gene identified in additional ARVC patients/families in order to enable early detecting and treatment in proven mutation carriers.
Methods
Perform linkage analysis for the ARVC4 locus in all ARVC families, screening candidate genes focussing on genes involved in cell adhesion/junction, cytoskeletal structure or apoptosis. Mutation scanning using genes by denaturing gradient gel electrophoresis and sequence analysis.
Expected results
Identification of the gene involved in ARVC4
People involved in this project
Van Tintelen JP, Boven LG & Hofstra RMW, Department of Genetics, University Medical Centre Groningen, Groningen, the Netherlands.
Contact persons
Dr. J.P. van Tintelen
Prof. R.M.W. Hofstra
| | |
| --- | --- |
| Last modified: | 16 November 2012 5.01 p.m. |