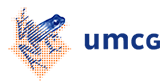 Publications
Selected papers on work performed by the Genome Diagnostics section
Unraveling genetic predisposition to familial or early onset gastric cancer using germline whole-exome sequencing Vogelaar IP, van der Post RS, v..., Ligtenberg MJL, Hoogerbrugge N. Eur J Hum Genet. 2017 Sep 6. doi: 10.1038/ejhg.2017.138
Participation in interdisciplinary meetings on genetic diagnostics (NGS) Koole T, van Burgsteden L, Harms P, 5GPM-team, van Diemen CC, van Langen IM. Eur J Hum Genet. 2017 Aug 23. doi: 10.1038/ejhg.2017.111.
GAVIN: Gene-Aware Variant INterpretation for medical sequencing Van der Velde KJ, de Boer EN, van Diemen CC, Sikkema-Raddatz B, Abbott KM, Knopperts A, Franke L, Sijmons RH, de Koning TJ, Wijmenga C, Sinke RJ, Swertz MA. Genome Biol. 2017;18(1):6. Free PMC Article
CoNVaDING: Single Exon Variation Detection in Targeted NGS Data Johansson LF, van Dijk F, de Boer EN, van Dijk-Bos KK, Jongbloed JD, van der Hout AH, Westers H, Sinke RJ, Swertz MA, Sijmons RH, Sikkema-Raddatz B. Hum Mutat. 2016;37(5):457-64
Pooled Resequencing of 122 Ulcerative Colitis Genes in a Large Dutch Cohort Suggests Population-Specific Associations of Rare Variants in MUC2 Visschedijk MC, Alberts R, ..., Wijmenga C; Initiative on Crohn and Colitis; Parelsnoer Institute, Rivas MA, Franke A, van Diemen CC, Weersma RK. PLoS One. 2016;11(8):e0159609. Free PMC Article
Whole-exome sequencing is a powerful approach for establishing the etiological diagnosis in patients with intellectual disability and microcephaly Rump P, Jazayeri O, van Dijk-Bos KK, Johansson LF, van Essen AJ, Verheij JB, Veenstra-Knol HE, Redeker EJ, Mannens MM, Swertz MA, Alizadeh BZ, van Ravenswaaij-Arts CM, Sinke RJ, Sikkema-Raddatz B. BMC Med Genomics. 2016;4;9:7. Free PMC Article
A novel homozygous insertion and review of published mutations in the NNT gene causing familial glucocorticoid deficiency (FGD) Jazayeri O, Liu X, van Diemen CC, Bakker-van Waarde WM, Sikkema-Raddatz B, Sinke RJ, Zhang J, van Ravenswaaij-Arts CM. Eur J Med Genet. 2015;58(12):642-9. Review.
Correlation of genetic risk and messenger RNA expression in a Th17/IL23 pathway analysis in inflammatory bowel disease Fransen K, van Sommeren S, Westra HJ, Veenstra M, Lamberts LE, Modderman R, Dijkstra G, Fu J, Wijmenga C, Franke L, Weersma RK, van Diemen CC. Inflamm Bowel Dis. 2014;20(5):777-82.
Targeted sequencing by proximity ligation for comprehensive variant detection and local haplotyping
De Vree PJ, de Wit E, ..., Splinter E, de Laat W. Nat Biotechnol. 2014;32(10):1019-25.
Systematic identification of tRNAome and its dynamics in Lactococcus lactis
Puri P, Wetzel C, Saffert P, Gaston KW, Russell SP, Cordero Varela JA, van der Vlies P, Zhang G, Limbach PA, Ignatova Z, Poolman B. Mol Microbiol. 2014;93(5):944-56.
Susceptibility to chronic mucus hypersecretion, a genome wide association study
Dijkstra AE, Smolonska J, ..., Boezen HM, Postma DS; LifeLines Cohort study. PLoS One. 2014;9(4):e91621. doi: 10.1371/journal.pone.0091621
Targeted next-generation sequencing can replace Sanger sequencing in clinical diagnostics Sikkema-Raddatz B, Johansson LF, de Boer EN, Almomani R, Boven LG, van den Berg MP, van Spaendonck-Zwarts KY, van Tintelen JP, Sijmons RH, Jongbloed JD, Sinke RJ. Hum Mutat. 2013;34(7):1035-42.
Successful noninvasive trisomy 18 detection using single molecule sequencing Van den Oever JM, Balkassmi S, Johansson LF, Adama van Scheltema PN, Suijkerbuijk RF, Hoffer MJ, Sinke RJ, Bakker E, Sikkema-Raddatz B, Boon EM. Clin Chem. 2013;59(4):705-9.
Towards sustained silencing of HER2/neu in cancer by epigenetic editing
Falahi F, Huisman C, Kazemier HG, van der Vlies P, Kok K, Hospers GA, Rots MG. Mol Cancer Res. 2013;11(9):1029-39.
Superparamagnetic iron oxide nanoparticles alter expression of obesity and T2D-associated risk genes in human adipocytes
Sharifi S, Daghighi S, Motazacker MM, Badlou B, Sanjabi B, Akbarkhanzadeh A, Rowshani AT, Laurent S, Peppelenbosch MP, Rezaee F. Science Reports. 2013;3:2173. doi: 10.1038/srep02173.
Genetic and pharmacological inhibition of galectin-3 prevents cardiac remodeling by interfering with myocardial fibrogenesis
Yu L, Ruifrok WP, Meissner M, Bos EM, van Goor H, Sanjabi B, van der Harst P, Pitt B, Goldstein IJ, Koerts JA, van Veldhuisen DJ, Bank RA, van Gilst WH, Silljé HH, de Boer RA. Circ Heart Fail. 2013;6(1):107-17.
Host-microbe interactions have shaped the genetic architecture of inflammatory bowel disease
Jostins L, Ripke S, Weersma RK, ..., Barrett JC, Cho JH. Nature. 2012;491(7422):119-24.
Mutations in potassium channel kcnd3 cause spinocerebellar ataxia type 19
Duarri A, Jezierska J, Fokkens M, Meijer M, Schelhaas HJ, den Dunnen WF, van Dijk F, Verschuuren-Bemelmans C, Hageman G, van der Vlies P, Küsters B, van de Warrenburg BP, Kremer B, Wijmenga C, Sinke RJ, Swertz MA, Kampinga HH, Boddeke E, Verbeek DS. Ann Neurol. 2012;72:870-80.
Targeted exome sequencing in clear cell renal cell carcinoma tumors suggests aberrant chromatin regulation as a crucial step in ccRCC development
Duns G, Hofstra RM, Sietzema JG, Hollema H, van Duivenbode I, Kuik A, Giezen C, Jan O, Bergsma JJ, Bijnen H, van der Vlies P, van den Berg E, Kok K. Hum Mutat. 2012;33:1059-62.
Dense genotyping identifies and localizes multiple common and rare variant association signals in celiac disease
Trynka G, Hunt KA, Bockett NA, ..., Wijmenga C, van Heel DA. Nat Genet. 2011;43:1193-201. Full text
| | |
| --- | --- |
| Laatst gewijzigd: | 11 september 2017 16:52 |