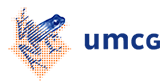 Next Generation Sequencing
Our department is equipped with Illumina next generation sequencing platforms: two MiSeq and two NextSeq500 machines. We offer several DNA and RNA sequencing protocols for research purposes.
Illumina Sequencing on NextSeq500 or MiSeq systems
We can sequence NGS libraries prepared by researchers (such as Chip-Seq libraries) on our Illumina NextSeq or MiSeq systems. Before the sequencing run, we perform a quantity and quality assessment of the library to determine if the quality meets our requirements. If quantification forms a problem, we can also perform an initial run on the MiSeq prior to sequencing on the NextSeq.
Conditions and disclaimers for single sequencing runs
We ask a failure fee for each project to allow for technical problems encountered during the experiment. If the project is cancelled at any point by the researcher, all costs made up to that point will be billed to the researcher.
The number of reads we generate for your NGS library will be determined in advance. If this threshold is not obtained because of technical problems, we will re-run the samples on a second sequencing run. We can advise you on the most suitable DNA sequencing method in our portfolio to answer your research question.
Guidelines

To prepare your DNA or RNA for next-generation sequencing projects, please use the guidelines prepared by the genome diagnostics section.
Download Guidelines for the Analysis of DNA Quantity and Quality for Next-Generation Sequencing Projects (GAF S001, Oct 2013)
Download Guidelines for the Analysis of RNA Quantity and Quality for Next-Generation Sequencing Projects (GAF S002, version 4, Dec 2015)
Download Guidelines for Delivery of Prepared NGS samples (GAF S012, Oct 2014)
For more information about next generation sequencing, please contact us (Mathieu Platteel )
| | |
| --- | --- |
| Laatst gewijzigd: | 24 juni 2019 10:24 |