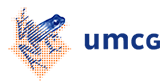 Procedures
Process
As a researcher you are encouraged to contact us to discuss the details of your potential experiments and the role we can play in your research. In an initial conversation with you, we will:
Discuss the design of the experiments.
Provide information on the materials needed and costs involved and clarify the terms and conditions.
Make appointments for the delivery of samples and the timing for the laboratory procedure.
The experimental stage of the project starts after approval of the cost calculation. Immediately after finishing the experiments, initial quality control on the data is performed. If the data satisfy our standards, we will deliver the raw data to the researcher, or to the Genomics Coordination Centre for downstream analysis.
Quality
To ensure the best care for your samples, and the highest quality for your data, we use only validated standard operating procedures (SOPs). Special attention is given to measuring the DNA or RNA quality before starting an experiment, and the performance of laboratory steps is verified with in-process control experiments.
To ensure proper performance of the laboratory equipment, all our instruments are maintained by qualified engineers of the relevant manufacturers or by the UMCG technical service.
Our genome diagnostics lab works with an integrated system of SOPs and data storage features in which the status of each project is registered and all samples are tracked. The system is flexible and easy to adapt to new protocols and new methods. This guarantees a constant, high level of quality in a rapid developing field.
Contact
If you would like to discuss your project or ideas, or if you need any further information about the Genome diagnostics services, please contact us.
Complaints
Despite the best efforts of the facility's staff, if issues arise regarding the quality of the final product, you should first try to resolve these in discussion with the facility manager, Mathieu Platteel. If you should require further assistance, please contact the Quality Manager (Ms S. (Fia) te Velde) of the Genetics department.
| | |
| --- | --- |
| Last modified: | 12 August 2019 10.44 a.m. |