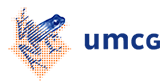 Contact us
Research services, Dept. of Genetics, University Medical Centre Groningen
If you would like to discuss your project or ideas, or need further information about our facilities, please contact us (email).
Visitors or Deliveries
(please ensure recipient's name is clearly marked)
Dept. of Genetics laboratory
ERIBA (European Research Institute for the Biology of Ageing), 5th floor
Antonius Deusinglaan 1, 9713 AV Groningen, the Netherlands
Post
Dept of Genetics CB50, UMCG, P.O. Box 30 001, 9700 RB Groningen, the Netherlands
Contact person
Mr. Mathieu Platteel, Dept. of Genetics
Email
Tel. (via secretariat) +31 (0)50-361 7100
Fax +31 (0)50-361 723
Complaints
To ensure the best care of your samples and the highest quality for your data, we only use validated standard operating procedures. Special attention is given to measuring DNA or RNA quality before starting an experiment, and the performance of all laboratory steps are verified with in-process control experiments. The researcher is always told of unexpected results or delays.
Despite our best efforts, issues may arise regarding the quality of the final product. You should first try to resolve these in discussion with Mathieu Platteel (email), the contact person for our services. Should you require further assistance, please contact the Department of Genetic's Quality Manager, Ms S. (Fia) te Velde (email).
| | |
| --- | --- |
| Last modified: | 12 August 2019 10.36 a.m. |