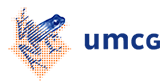 Research services
The Department of Genetics offers a range of genomics techniques for UMCG research groups, from fully automated RNA/DNA isolation to next generation sequencing and SNP-array applications.
Please see the left-hand menu for more information about our specialist services.
Procedures
You can read about the applications we offer in the left-hand menu. Please contact us if you want to discuss or make use of any of these applications. In an initial conversation with you, we will:
Discuss the experimental set-up
Provide information on the materials needed
Explain our conditions and disclaimers
Then we will provide you with an estimate of the costs and a contract, including our terms of agreement and disclaimers. Once the contract has been signed, your experiment will be planned.
After finishing the experiments, we will perform our standard quality control on the data. When the data satisfy our agreement with you, we will deliver the raw data. Downstream analysis is not part of our standard service. Should you need help we can refer you to the Genomics Coordination Center for more advanced data analysis services, such as mapping reads and variant calling.
Contact
If you would like to discuss your project or ideas, or need further information about our facilities, please contact us (email).
Complaints
To ensure the best care of your samples and the highest quality for your data, we only use validated standard operating procedures. Special attention is given to measuring DNA or RNA quality before starting an experiment, and the performance of all laboratory steps are verified with in-process control experiments. The researcher is always told of unexpected results or delays.
Despite our best efforts, issues may arise regarding the quality of the final product. You should first try to resolve these in discussion with Mathieu Platteel (email), the contact person for our services. If you should require further assistance, please contact the Department of Genetic's Quality Manager, Ms S. (Fia) te Velde (email).
| | |
| --- | --- |
| Last modified: | 29 January 2020 9.29 p.m. |