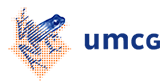 Genome Diagnostics
Genome Diagnostics laboratory
The Genome Diagnostics laboratory offers a wide range of techniques for cytogenetic and molecular genetic diagnostic testing, including pre- and postnatal karyotyping, FISH, SNP-array analysis, rapid prenatal testing for trisomies 13, 18 & 21, sequencing of single genes, gene-panel exomes and whole genomes. Karyotyping of tumours (mainly bone marrow/lymphocytes) is offered by a specialised unit in the laboratory. With the implementation of next generation sequencing, the portfolio of gene-panels for which diagnostic testing can be offered is rapidly expanding. These include dedicated panels for cardiomyopathies, hereditary cancers, epilepsy, dystonia, myoclonus, neurodegenerative disorders and epidermolysis bullosa.
The genome diagnostics section has approx. 68 fte staff, including 11 clinical staff members. The clinicians are molecular geneticists or cytogeneticists and are all board certified. The section performs more than 15,000 diagnostic tests every year (approx. 9,000 DNA diagnostic tests, 3,000 cytogenetic tests and 3,000 SNP-array tests).
The laboratory is equipped with robotic systems for the automated harvesting of cells, DNA isolation, karyotyping and sample preparation for sequencing analyses.
5GPM

: Rapid WGS at the UMCG for diagnosing critically ill newborns
Clinical decision making in critically ill newborns is challenging and urgent. The majority of infant mortality, particularly in neonatal intensive care units and pediatric intensive care units, can be attributed to known monogenetic diseases. There are currently more than 3,000 genes associated with clinical consequences reported by the Clinical Genomics Database (http://research.nhgri.nih.gov/CGD/).
At the UMCG we have successfully implemented rapid whole genome sequencing (WGS) in the diagnostic setting to improve the clinical care of critically ill newborns. This type of testing (using a blood sample) takes 7 days or less, and replaces a time-consuming and sometimes invasive course of diagnostic testing. This whole genome sequencing ( Five genes per minute , 5GPM) offers the unique possibility to test all known disease genes simultaneously. This technique, when used in combination with the detection of copy number variants, has led to a rapid diagnosis in 30% of critically ill children for whom the routine clinical work-up was unsuccessful (Van Diemen C. et al. Rapid targeted genomics in critically ill newborns. Pediatrics 2017;140(4). pii: e20162854. doi: 10.1542/peds.2016-2854. Abstract.)
5GPM is supervised by a multi-disciplinary team of experts consisting of pediatricians, clinical geneticists, bioinformaticians, and laboratory specialists and technicians. Team meetings are held every Tuesday to discuss test results, plans of action and new candidate patients. Inclusion criteria for consideration are age (less than 1 year of age) and the presence of one or more congenital anomalies and/or severe neurological symptoms (e.g. intractable seizures) suggestive of a genetic cause of the disease. Exclusion criteria include clear indications for a specific syndrome that could be tested by targeted analysis of known genes (e.g. epidermolysis bullosa, spinal muscular atrophy, cystic fibrosis) or structural variations (e.g. trisomy 21 or microdeletion 22q11). Ultimate inclusion in the program is decided by the multi-disciplinary team.
For more information on the UMCG rapid diagnostic WGS testing procedure, please contact: Dr. Cleo van Diemen email, telephone: +31 50 3617100
More information on genome diagnostics: Dutch referring physicians can find practical information on requesting molecular genetic or cytogenetic diagnostic testing by our lab on the UMCG website (in Dutch) (choose "Professionals" in the horizontal menu bar).
International physicians should contact the Head of diagnostics Prof. Richard Sinke for further information. Telephone: +31 50 3617100
Research: Prof. Sinke also leads various research projects. Current projects are being conducted in close collaboration with clinicians, bio-informaticians and researchers from our department and with many clinicians from the UMCG. Funding is provided through grants from the UMCG and CVON. See Prof. Sinke's personal webpage.
| | |
| --- | --- |
| Last modified: | 24 June 2019 3.10 p.m. |