Externally funded research projects Theoretical and Empirical Linguistics
Please visit this webapge for current graduate students projects in Theoretical and Enpirical Linguisitcs
Holi-Frysk - Frisian in secondary education: a holistic approach
Regional and minority languages, such as Frisian, are growingly coming into contact with migrant languages, as more migrants move to officially bi- or multilingual regions in Europe. Schools, already struggling to meet the standards for the national and foreign languages in the curriculum, are thus faced with the need to update their take on languages. However, how to handle this variety of languages in practice is unknown to many schools and teachers. While some research on holistic approaches (also called plurilingual approaches) for primary education has been carried out, secondary schools still remain under-explored.
The project addresses this issue in the context of secondary education in the bilingual region of Friesland in the north of the Netherlands. It will serve as a pilot study:
for the development of multilingual teaching methods for different types of secondary schools;
to conduct research into the implementation of new teaching methods and the effects it has on the language attitudes and the effectiveness of teachers.

Stemmen van Fryslân
"Stimmen fan Fryslân" is a citizen science project documenting minority languages and gathering speech data for linguistic research and public use.
In the autumn of 2017 the smart phone application 'Stimmen' (the West Frisian word for Voices) was released with the purpose of documenting local languages, and of spreading knowledge of linguistic and cultural diversity in the north of the Netherlands. The project was launched in collaboration with the local broadcasting station Omrop Fryslân, and was part of a governmental cultural programme 'Lân fan taal'. Stimmen attracted more than 13,000 users within its first three months. By the end of 2017 more than 42,000 recordings had been collected, providing researchers with a rich and unique source of linguistic and cultural knowledge, donated by the local speech communities
The data will be used for research into variation and change in minority languages, but is also given to developers of speech technology systems that need training data from minority languages, to ensure that these varieties survive into the digital age. Importantly, all speech data collected in 'Stimmen' is publically available and can be consulted at stimmen.frl.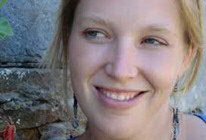 Veni-project
"
Polytheism as language. A linguistic approach to divine plurality in the religious experience of Greek worshippers"
The Ancient Greeks recognized and honoured a plurality of gods. But although polytheism was one of the most defining features of Greek religion, systematic studies of it are scarce. Eminent specialist Robert Parker even concluded that ?Greek polytheism is indescribable? (2005:387). The present project opens a new path into understanding how polytheism works. ?Understanding polytheism? means getting a grasp on how a multiplicity of gods, each with their own (range of) epithets and roles, affected the lives of the Ancient Greeks. I propose analysing Greek polytheism by using the tools of conceptual/lexical semantics in the framework of Cognitive Linguistics. This framework offers a view of how knowledge is represented in the minds of language users. Using this approach, I take worshippers? experiences of deities as lexical knowledge. This hypothesis is based on the dominant scholarly view in studies on Greek gods that theonyms (god-names) were the core of knowledge of deities. I will use the insights of this linguistic paradigm to understand how worshippers mentally represented a complex deity, who may have had an array of functions. I will also study competition between deities (why did a worshippers turn to a particular god?) as cases of lexical competition, by analysing contrasts between gods. Two exemplary and complementary case studies were selected to validate the methodology from two different angles. The first concerns a field of activity: the domain of reproduction of life. I will study ?competition? between the large variety of divinities involved. The second case concentrates on Artemis, a deity who is particularly frequently associated with the birth and growth of children, but who is active in many other domains, too. I will analyse the complex representation of Artemis in the religious conceptions of her worshippers.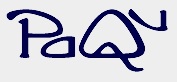 SPOD
SPOD, developed by Jack Hoeksema in samenwerking met Gertjan van Noord en Peter Kleiweg, is a new part of the PaQu website. Goal is a user-friendy interface, that provides an overview of grammatical properties of a corpus.
| | |
| --- | --- |
| Last modified: | 26 June 2019 10.35 a.m. |