Data processing agreement or data sharing agreement for research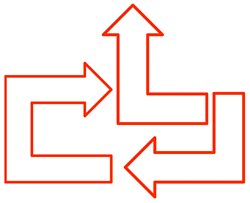 Data processing agreement
If a researcher has data processed exclusively by another party as referred to in Art. 28(1) AVG, for example having interviews transcribed and/or translated by a translation agency, a so-called data processing agreement must be concluded.
Such an agreement includes provisions on, among other things, the persons at the processor who have access to the data and what happens to the data after processing.
Data processing agreements through which the Faculty of Law allows data to be processed by other parties (link)
Data sharing agreement
If research projects use data provided by other parties, there may be joint processing responsibility as referred to in Art. 26(1) AVG. In that case, an agreement must be concluded between the RUG and the other party.
Such a data sharing agreement includes provisions on, among other things, how the data will be secured, stored and archived.
Data sharing agreements at the Faculty of Law (link)
Important to know:
Such an agreement is drawn up through the Faculty P&S Coordinator for Research (Maarten Goldberg) by a lawyer at General Administrative and Legal Affairs (ABJZ- Algemeen Bestuurlijke en Juridische Zaken).
Only the Faculty Board is authorized to sign such an agreement.
If you have any questions about this, please contact Maarten Goldberg, e-mail: m.goldberg@rug.nl.
| | |
| --- | --- |
| Last modified: | 08 February 2023 12.06 p.m. |