Yohannes Eneyew Ayalew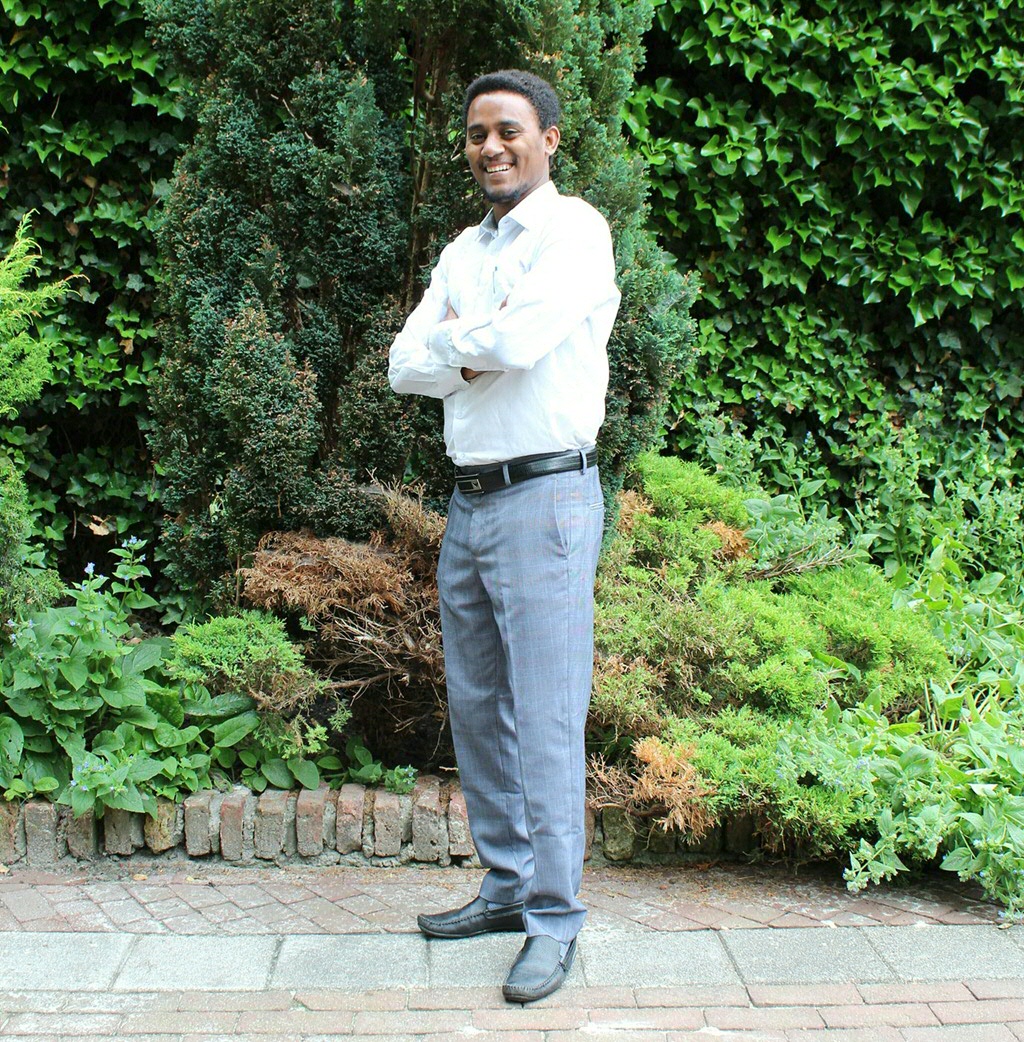 I chose to study in the International Human Rights Law LLM after comparing similar programs world-wide, and found Groningen as the best place to study this field. I have critically followed the ranking of the program since 2016 and read one accreditation report that Groningen was top rated for studying International Law in the Netherlands. Subsequently, I have seen similar rankings from the Shanghai and Times Higher rankings. I was keen to come to Groningen and won a NFP scholarship to study here, which is very generous and splendid mobility stipend for those with limited financing.
The Faculty of Law is very supportive of its students and offers pleasant facilities for research, and the online database of legal literature is especially superb. Aside to that, content-wise, the programme courses are tailor-made, structured in practical terms of appreciating and introducing up-to-date cases and jurisprudence regarding International Human rights law. What fascinates me was that the delivery of courses since we have used a variety of teaching methods - such as seminars, lectures, study trips, workshops, and student-led classes. The Professors have even organised classes via video conference as well as having guest lectures from leading UN and other international organizations experts. Moreover, the Professors are very keen to mentor, by supervising students research and providing guidance on how to conduct advanced research. Furthermore, the International Office of the Faculty of Law has actively supported students to participate in Faculty based and external workshops, and enthusiastically have created platforms to link students with other scholars.
The city of Groningen is enjoyable and very attractive with its canals, and it is quite easy to journey from your home to the central station or to the University with accessible transport. I found the city to be a ''bike city" as almost everyone rides a bike, and the residents are interactive as well as sociable. Remarkably, there are an exceptional number of international students studying in Groningen making it full of many different nationalities, which in turn helps facilitate new cultural experiences and interactions with classmates.
Before attending Groningen, I was a Lecturer and Academic Head at the Samara University School of Law in Ethiopia. Afterwards, I will pursue a carrier in academia and consultancy and eventually do my PhD/JSD. I have acquired significantly advanced research skills during my studies, and hence will invest this knowledge toward my future academic carrier. Parallel to my LLM programme, I also attended the Honours College programme in Leadership. As such, this has provided excellent training for higher level positions in academic institutions, NGOs, or governmental offices.
Yohannes Eneyew Ayalew , Ethiopia, LLM in International Human Rights Law
| | |
| --- | --- |
| Last modified: | 12 June 2018 2.43 p.m. |