Cristina Bucur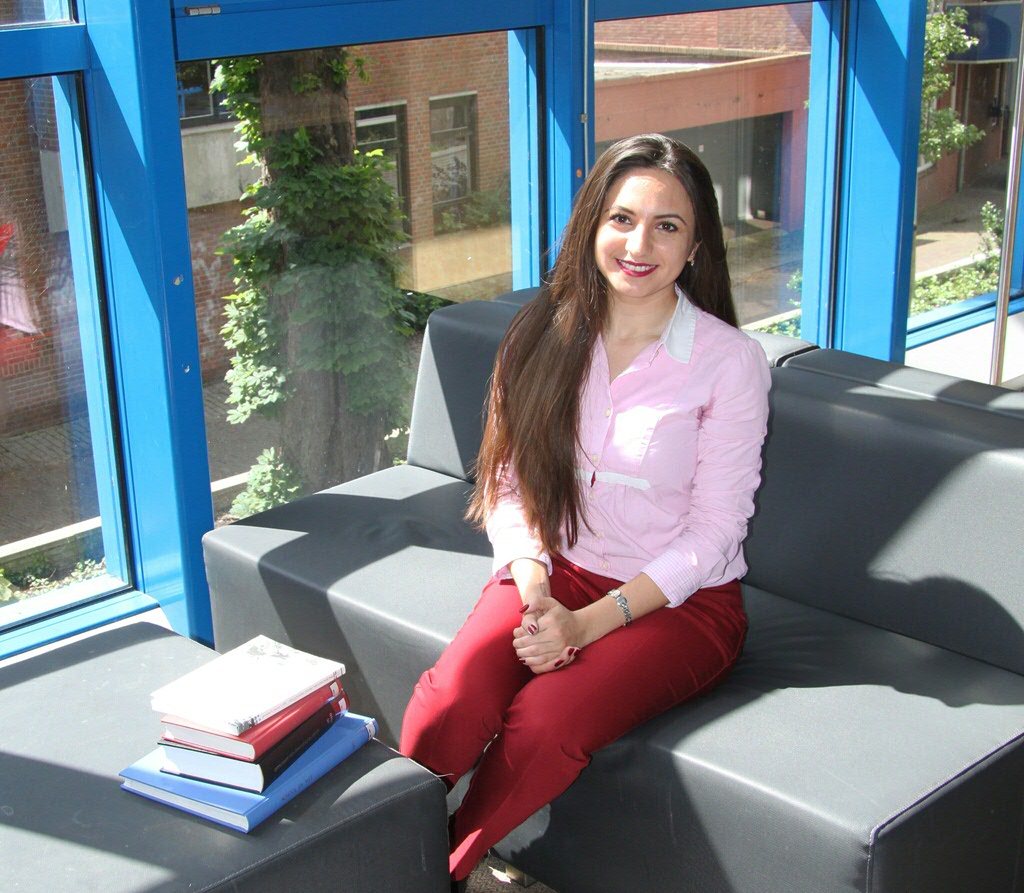 Looking back, I realize that my journey towards studying in the International Human Rights Law LLM at the University of Groningen began in a rather common way - I was at an education fair and attended a presentation about the university. Since I did not have any prior international experience, I became curious about how it would be to study in the Netherlands. Little did I know that I was at the beginning of a life changing experience.
Keeping in mind the legal tradition of the Netherlands, it came natural to consider a Dutch university as being the perfect place to deepen my knowledge in international law. Furthermore, having a background in policing in Romania, my country of origin, made me pursue a human rights oriented programme. But probably the most attractive aspect about studying in Groningen was the opportunity to benefit from the University of Groningen Talent Grant that allowed me to exclusively focus on my education and further professional development.
One of the best aspects about studying International Human Rights Law in Groningen was the quality of the people I met there. Starting from the extremely well prepared and open minded teachers and ending with sympathetic and friendly administrative staff, they all contributed in a dynamic and innovative manner to the development of all of us students. Even more, having peer colleagues from literally all over the world provided endless and fruitful discussions about different law systems, policies, and cultures; this proved to be of a priceless importance in understanding the global dimension and interdisciplinarity of the human rights phenomenon.
In addition to this, the programme itself was really demanding and offered a multifaceted perspective upon human rights. I have developed my research skills and managed to realize that in order to become a professional in this area, not only do I need to widen my legal knowledge but also to further study in other domains such as sociology, history, and politics.
At the end of my "Groningen experience" I realized I wouldn't have enjoyed to study in a bigger city. Groningen is indeed a small town, but a huge campus; you can never feel lonely or different, as there are so many other students having the same interests and the same social needs. Vibrant but picturesque, modern yet charmingly old fashioned, Groningen represents the perfect setting for a complete student life.
Looking back, I honestly believe that studying in Groningen meant the world to me from both personal and professional perspectives. Firstly, I became a better person because I came to know so many different people and cultures that helped me truly take to heart all human rights law related principles. Secondly, having a taste of what doing high level legal research means made me decide to further develop my academic career, by pursuing a PhD programme in the near future. Finally, attending this LLM programme motivated me to improve my international human rights law knowledge. As I work for the Romanian Government in a human rights oriented position, this improvement is of paramount importance; I aim to become better and better in my field of expertise and to perpetuate the knowledge and positive energy I have received from the University of Groningen.
Cristina Bucur, Romania, LLM in International Human Rights Law
| | |
| --- | --- |
| Last modified: | 12 June 2018 2.45 p.m. |