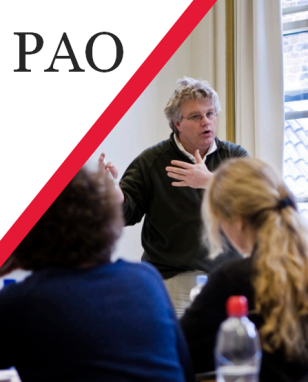 Hierbij vindt u het aanbod van Postacademisch Onderwijs (PAO) dat door de Faculteit Religie, Cultuur en Maatschappij wordt verzorgd.
Voor de meeste postacademische cursussen geldt dat een theologische of religiewetenschappelijke opleiding op academisch of HBO-niveau wordt verondersteld. Voor Open Colleges geldt dat de regels per 1-9-2022 veranderd zijn, informeer bij de studieadviseur .
Al onze postacademische cursussen zijn geaccrediteerd door de PKN voor permanente educatie in het Open Erkend Aanbod. De cursussen op het gebied van Geestelijke Verzorging zijn ook geaccrediteerd door de SKGV.
Als u op de hoogte wilt blijven van ons aanbod aan postacademisch onderwijs, dan kunt u zich aanmelden voor onze PAO-nieuwsbrief.
Het aanbod voor 2023-2024 wordt binnenkort bekend gemaakt.
| | |
| --- | --- |
| Laatst gewijzigd: | 03 november 2023 17:18 |