Education centre
Anda Kerkhoven Centre
The first building project by the (UG) at the Healthy Ageing Campus will be the realization of a new education centre for the Faculty of Medical Sciences and the Faculty of Science & Engineering (especially for the degree programmes in Pharmacy). KAAN Architecten from Rotterdam was selected to design the education centre that will be named Anda Kerkhoven Centre .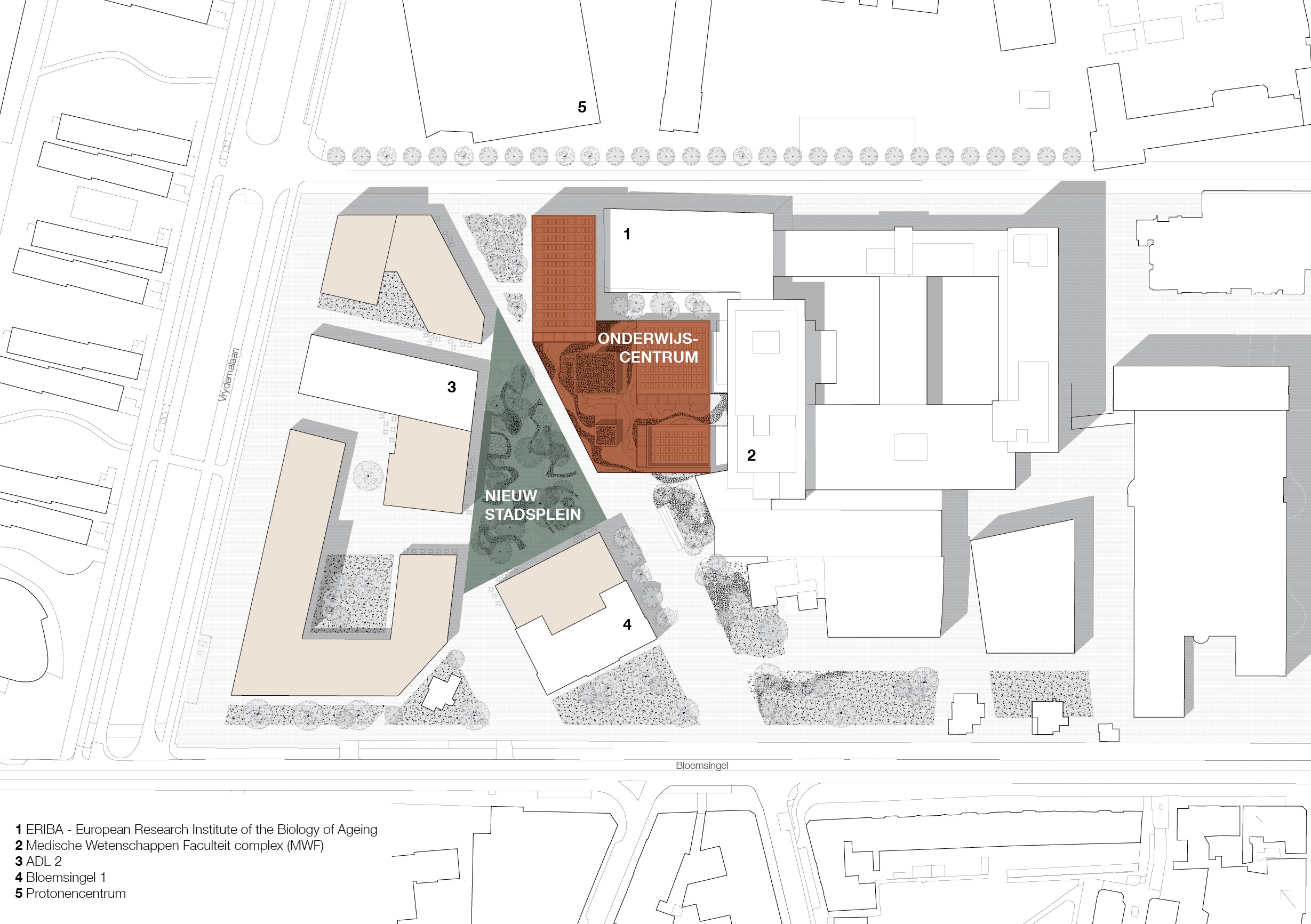 The new education building of around 12,000 m2 will be located next to the ERIBA building, near the new UMCG proton therapy centre. It will function as a new entrance building to the campus when departing from the city centre of Groningen and will include, among other things, classrooms and project rooms of various sizes, a study environment, a food court and a covered bicycle parking area. In addition, flexible workstations will be installed to be used by lecturers in between their teaching activities. There will be room for around 2,000 staff members and students in the teaching centre, which will replace the old teaching rooms at Antonius Deusinglaan 2.
All of the teaching activities that are currently spread across multiple – sometimes outdated – buildings will now be brought together in a sustainable manner to one location. There will be new facilities for innovative and small-scale teaching and the building will really give the campus its own presence in the city.
Design team
The entire design team that will realize the design for the education centre comprises:
| | | |
| --- | --- | --- |
| Architects | KAAN Architecten | Rotterdam |
| Installation Advisors | Sweegers en De Bruijn | 's-Hertogenbosch |
| Construcors | ABT Wassenaar | Haren |
| Building physics consultants | Peutz | Haren |
Schedule
In preparation for the building project, contractors started making the site at the north entrance of the Healthy Ageing Campus ready for construction in 2020. The design of the education centre is being completed, and the tendering procedure for construction of the project has begun. The actual construction work is expected to start in 2022.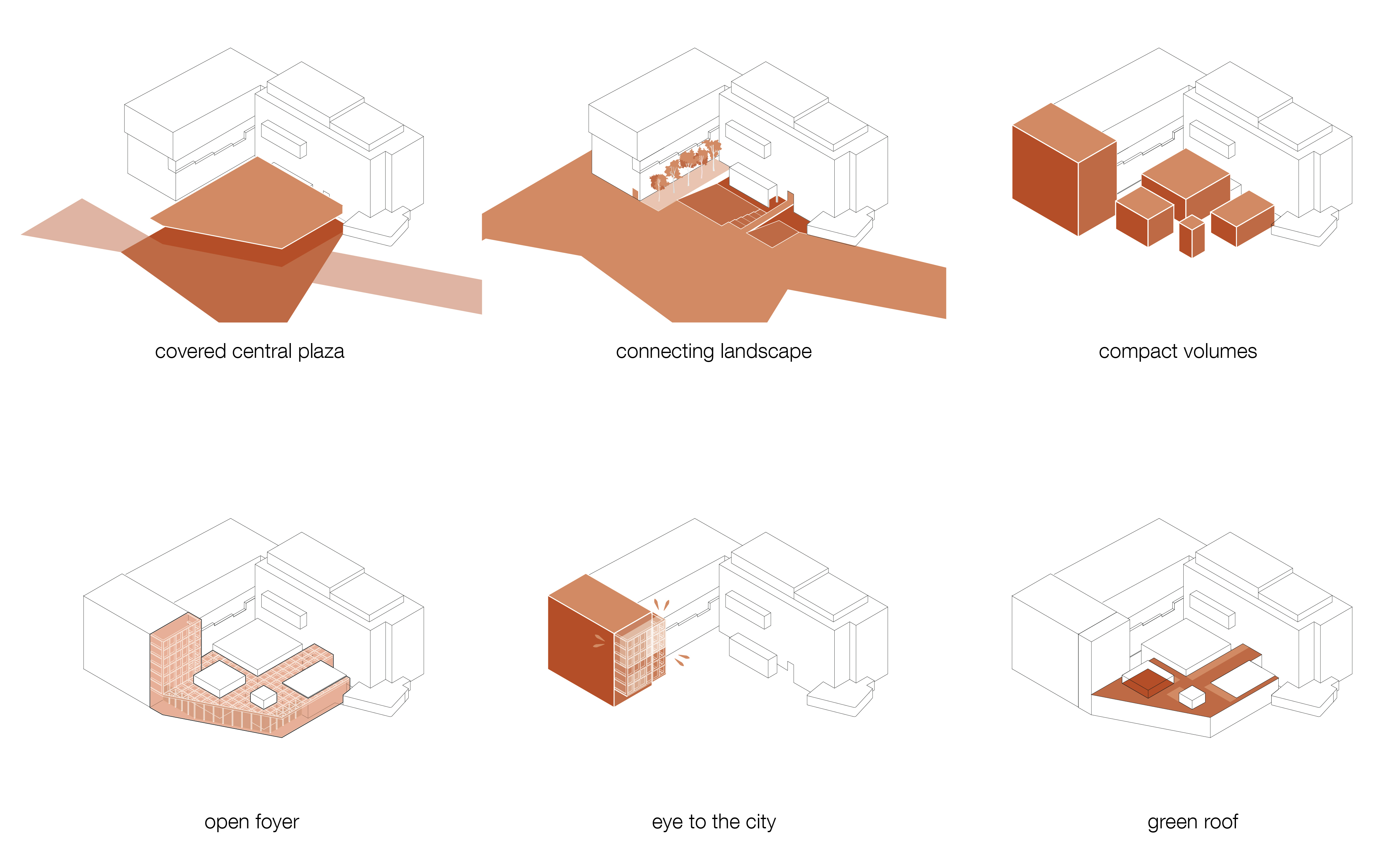 Design
The new education centre will give a new, fresh identity to this part of the campus while, at the same time, connecting and strengthening the surrounding buildings. KAAN Architecten is an internationally operating firm of architects and is known for its designs of the public library and Academy For Performing Arts in Aalst, Flanders, and the new airport terminal at Amsterdam Airport Schiphol. In addition, KAAN has plenty of experience in designing projects for educational institutes, including for the Erasmus Medical Center in Rotterdam.
| | |
| --- | --- |
| Last modified: | 18 March 2022 1.51 p.m. |