Actuele vraagstukken dragen ruimtelijke consequenties met zich mee. De keuzes die het komende kabinet gaat nemen, hebben daardoor grote gevolgen voor de leefomgeving van toekomstige generaties. Het Ruimtelijke Verkiezingsdebat daagt politici uit stelling te nemen in het oplossen van problemen in het hier en nu, met het oog op de ruimtelijke toekomst van Nederland. De thema's die aan bod komen zijn: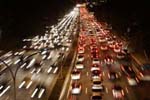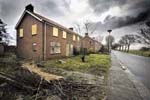 Zie voor meer informatie de uitleg van een expert over dit onderwerp:
- ir. Frank van Genne over de hypotheekrenteaftrek
- dr. ir. Taede Tillema over de kilometerheffing
- prof. dr. Leo van Wissen over bevolkingskrimp
- ir. Jeroen van den Berg over kernenergie
Structuur debat
De zes politici gaan in drie rondes van elk een half uur de strijd aan, geleid door Menno Bentveld. Hieronder ziet u de debatstructuur.
Ronde 1: De lijsttrekkers geven in 1 minuut reactie op de stelling: 'De afschaffing van de hypotheekrenteaftrek: starters krijgen de rekening gepresenteerd.' Vervolgens bepaalt het publiek met behulp van stemkastjes welke drie lijsttrekkers als eerste met elkaar in debat treden.
Ronde 2: In drie korte sessies debatteren de lijsttrekkers één tegen één over een stelling rond het onderwerp: 'Kilometerheffing: extra belasting of eerlijke beprijzing?'
Ronde 3: Het publiek beslist welke stelling centraal staat: 'Kernenergie is een noodzakelijk station op weg naar een duurzame energievoorziening.' of 'Krimpregio's bieden voor jongeren onvoldoende perspectief, de overheid moet het tij keren'. De lijsttrekkers hebben ieder 30 seconden om te reageren, waarna de debatleider doorvraagt op de meest aansprekende reacties.
| | |
| --- | --- |
| Laatst gewijzigd: | 25 oktober 2012 15:25 |