A Day with Spinoza: Bodies, Cognition and Society
Workshop
The workshop aims to bring together scholars at different stages of their career. Participants will present their own works in progress by stimulating discussion on Spinoza's complex and multifaceted understanding of bodies, cognition and society.
Attendance is free, but registration is appreciated. To register please send a message to A.Sangiacomo rug.nl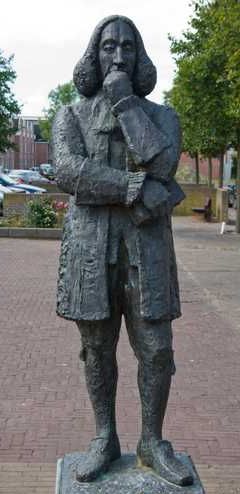 Program

me

9.00-9.50 Christopher Thomas ( University of Aberdeen ): From Complex Bodies to a Theory of Art: Spinoza on Beauty and Artistic Bodies.

9.50-10.40 Oliver Istvan Toth (ELTE Budapest and AAU Klagenfurt): Revisiting the 'pancreas problem' in Spinoza from a historical perspective – the case of memories

- Break -

11.00-11.50 Karolina Hübner (Toronto): Spinoza and ideas of the body

11.50-12.40 Michael A. Rosenthal (University of Washington, Seattle, USA): Spinoza on 'Beings of Reason' (Entia Rationis) and the Analogical Imagination

12.40-13.30 Martin Lenz (Groningen): Intersubjectivity in Early Modern Philosophy: Spinoza on the Division of Cognitive Labour

- Lunch Break -

15.00-15.50 Matthew Homan (Christopher Newport University, VA – USA ): True Beings of Reason in Spinoza

15.50- 16.40 Liba Kaucky (London University): On the Role of True Worship for True Religion and Political Stability

- Break -

17.00-17.50 Andrea Sangiacomo (Groningen): How to make a State more rational? Spinoza and minorities.
When & where?
20th April 2016, 9 am -6 pm
Faculty of Philosophy, Room Gamma
| | |
| --- | --- |
| Last modified: | 17 September 2020 5.26 p.m. |