Conference: Teaching the New Science
the role of Academia during the Scientific Revolution
15-17 June 2017, Faculty of Philosophy, Oude Boteringestraat 52 Groningen, room Alpha
The new scientific worldview emerged during the seventeenth century has been often considered as radically opposed to the Aristotelian-Scholastic philosophy that dominated universities at the time. Recent scholarship has significantly nuanced this picture by revealing the intricate osmosis between the Academic world and the new frontiers of natural philosophy. Textbooks and university courses are privileged laboratories to study the dissemination of ideas, the emergences of new methods, the evolution of controversies and the shaping of new scientific paradigms.
This conference aims to bring together scholars working on different facets of the history and circulation of scientific ideas within and around the seventeenth century academic milieu.
Programme
Teaching the New Science - final conference programme (updated on 2 June)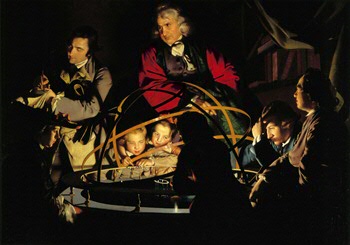 Confirmed Invited Speakers
Christian Leduc (Montréal)
Roger Ariew (South Florida)
Klaas van Berkel (Groningen)

Patricia Easton (Clermont)

Helen Hattab (Houston)

Sophie Roux (ENS Paris)

Tad Schmaltz (Michigan Ann-Arbour)
Call for Papers [CLOSED]
We welcome abstracts for papers on topics related to the conference theme. Possible topics for paper presentation include: controversies in the academic milieu; canonical and non canonical figures in the history of science and philosophy; experimental practices, laboratories and scientific societies; science&religion issues in the university context; textbooks and philosophical debates; teaching practices and the new science; women in academia. Please send the abstract of your proposed lecture to Dr. Andrea Sangiacomo by February 1, 2017. The abstract must be no longer than 500 words, anonymized for the sake of blind reviewing and sent as a doc or docx file (please don't use pdf format). The author's name and contact information (name, affiliation, email and professional status – doctoral student; postdoc; lecturer; etc.) should also be specified in your e-mail message.
Practicalities
Accommodation
Conference attendees must arrange their own accommodation. There are many hotels, bed and breakfasts, and hostels in the centre of the city, all of which are an easy walk from the conference venue.
A very small selection of accommodation includes:
Travel
Groningen lies approximately 200km north of Amsterdam.
It is connected to Amsterdam airport (Schiphol) and to Eindhoven Airport by train routes, with an average journey time of two hours and ten minutes (from Amsterdam) or three hours (from Eindhoven).
Groningen city centre is small, and it is a 15 minute walk from the train station to the conference venue (Faculty of Philosophy, Oude Boteringestraat 52, 9712 GL, Groningen). On Google maps, search 'Groningen Station' to 'Oude Boteringestraat 52.
Please note:
Both attendees and speakers invited through the call for papers must arrange their own traveling, which cannot be reimbursed by the Conference.
Registration
The conference is free to attend (although there is no provision to cover non-speaker attendees' accommodation, meal or travel costs). Non-Groningen based scholars who are intending to come should register by emailing the organiser – Andrea Sangiacomo - by 1st June 2017, to give us an accurate idea of numbers.
Conference Organization
The conference is organized by Andrea Sangiacomo , as part of a Netherlands Research Council (NWO) Veni project " Occasionalism and the secularization of early modern science: Understanding the dismissal of divine action during the scientific revolution ". It is supported by the Faculty of Philosophy at the University of Groningen and it is part of the activities of the Groningen Centre for Medieval and Early Modern Thought.
| | |
| --- | --- |
| Last modified: | 22 July 2022 3.57 p.m. |