Early Modern Matter Theories I: Conceptualising Bodies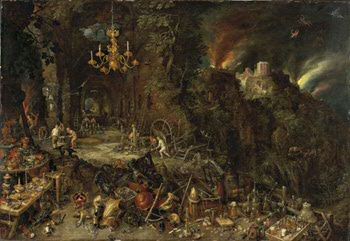 This is the first workshop in the series "Early Modern Matter Theories", organized by Doina-Cristina Rusu.
The dismissal of the Aristotelian concept of form led to the redefinition of what a body is. Either arguing for an atomistic, a corpuscularian or a pneumatical theory, early modern natural philosophers were facing similar challenges, regarding the fundamental structure of matter and its qualities, or the source of motion and activity in nature.
Programme
Chair: Han Thomas Adriaenssen

13:00 – 14:15

Silvia Manzo (University of La Plata):

Mat

ter's Activity and Impenetrability in Francis Bacon, Francis Glisson and Henry More

14:30 – 15:45

Doina-Cristina Rusu (University of Groningen):

Deceiving the Senses: the Role of Vapours in Bacon's Natural Philosophy

Chair: Andrea Sangiacomo

16:00 – 17:15

Laura Georgescu University of Groningen):

Digby on Bodies

17:30 – 18:45

Delphine Bellis (University on Montpellier):

Gassendi's Theory of Light
The series "Early Modern Matter Theories" is part of the Veni project "Manipulating Spiritual Matter. How Did Early Modern Science Become Experimental?" led by Doina-Cristina Rusu
| | |
| --- | --- |
| Last modified: | 24 November 2017 11.55 a.m. |