Blog: Voor continu verbeteren is een lange adem nodig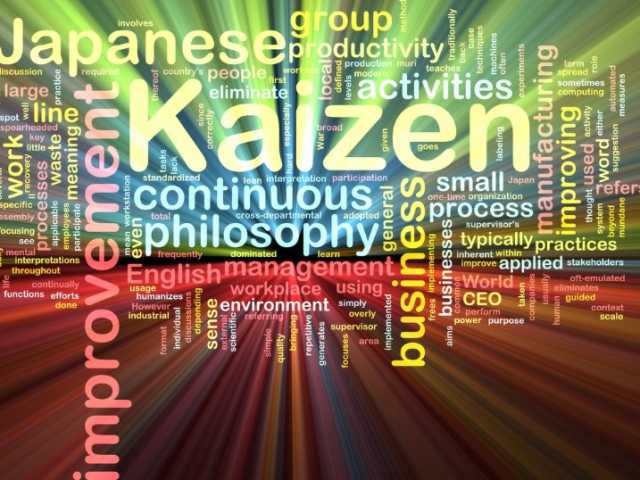 Vinci-onderzoeker Oskar Roemeling


Steeds meer bedrijven en organisaties zijn geïnteresseerd in het continu verbeteren van de werkprocessen. Het continu verbeteren uit zich vaak in de adoptie van een verbeteraanpak, bijvoorbeeld Lean, Six Sigma of Agile. Hoewel elke aanpak weer andere aspecten benadrukt, delen ze vrijwel allemaal de focus op continue procesverbetering. Ook zien we dat elke aanpak zijn plek kan vinden in verschillende bedrijfstakken, van bouw tot zorg. Hoewel de sectoren van elkaar verschillen, is de aanpak van het continu verbeteren vaak aardig gelijk.
Continu verbeteren draait om het kritisch en gestructureerd bekijken van de huidige manier van werken, om vervolgens stapsgewijs aanpassingen te maken. Hierbij is het belangrijk dat er een cirkel wordt gemaakt, 1) plannen, 2) uitvoeren, 3) controleren, 4) aanpassen en vervolgens weer nieuwe verbeteringen plannen. Kortom, het verbeteren moet niet komen stil te staan, het is immers een continu proces!
Voor de invoering van continu verbeteren kunnen we verschillende fasen of stappen onderscheiden. De beginfase waarin er nog weinig tot geen aandacht voor het verbeteren is en de eindfase waarin het verbeteren onderdeel geworden is van de organisatiecultuur. Tussenliggende fasen worden getypeerd door een voornamelijk projectmatige aanpak van het verbeteren. In deze tussenfasen is er dan ook het grootste risico op stagnatie of uitdoven van het verbeterproces.
"I think that's the single best piece of advice: constantly think about how you could be doing things better and questioning yourself." Elon Musk
Vooral het behouden van een verbeteraanpak is voor veel organisaties een uitdaging. In de eerste fase is er enthousiasme en kunnen er snelle winsten worden gevierd, maar hoe zorg je ervoor dat een continue verbeteraanpak wordt vastgehouden? Dat er geen uitdoving plaatsvindt maar dat de aanpak geïntegreerd raakt en onderdeel wordt van de bedrijfscultuur?
We gaan er in ieder geval vanuit dat de betrokken verbeterexperts en de stijl van leiderschap een sleutelrol spelen. Daarnaast zijn zaken als managementsupport en kennis bij de betrokkenen vanzelfsprekend belangrijk. Maar wat voor aanpak typeert een organisatie die over langere tijd succesvol is in het doorvoeren van continue verbetering? Onderzoek gericht op het lange termijn behoud van continu verbeteren is schaars. Iets waar we samen met studenten van de Master Change Management van de Rijksuniversiteit Groningen verandering in proberen te brengen. In verschillende onderzoeken richten we ons op het behoud van een verbeteraanpak en focussen we op factoren die succesvolle teams en afdelingen onderscheiden.
Nieuwsgierig geworden en ook geïnteresseerd in het toepassen van continu verbeteren in uw organisatie? Of misschien past u al verbeter principes toe maar wilt u verder gaan dan een los project zo nu en dan? Neem contact op met de auteur en laten we samen kijken naar mechanismen die in uw organisatie het behoud van het continu verbeteren stimuleren.
Tags:
Blog
,
proces
,
uitvoeren
,
fasen
,
Vinci
,
controleren
,
verbeteraanpak
,
aanpassen
,
continu verbeteren
,
Oskar Roemeling
,
plannen
,
verbeterexperts
,
2018