Minor Energy
A highly relevant and engaging minor programme in English for all bachelor students who:
want to learn everything about Energy and explore it from multiple angles
are interested in working in a multidisciplinary environment
want to learn about solving real life energy problems in an integrated way
are going in to their 3rd year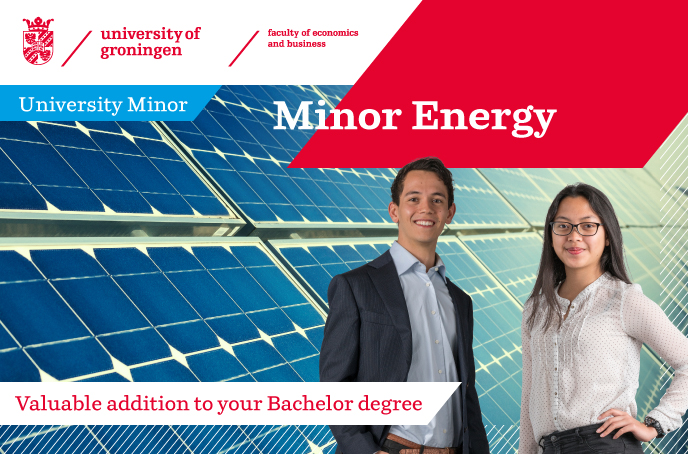 Why choose this minor?
Societies are increasingly concerned about the sustainability, security and affordability of energy. In order to deal with these challenges, and to find solutions which contribute to the wellbeing of societies, knowledge is required from several academic disciplines, including natural Ssience, psychology, law, economics and spatial sciences.
What does the programme look like?
The minor Energy is taught by energy experts from multiple faculties of the university of Groningen. The programme consists of a package of four courses of 30 EC in total.
During the minor, you will explore and come to understand the key differences and the complimentary elements of multiple academic perspectives and methodologies. You will explore a wide variety of energy challenges . We will discuss the physical characteristics of energy resources, the regulatory and legal frameworks, the economics of energy markets and policies, measures to foster a sustainable energy behaviour of citizens and firms, the social dynamics in a spatial context and the (inter)national political processes in energy systems. We will analyse specific problems related to the supply and use of energy focussing on the energy transition towards more renewable sources, such as wind and solar power, hydrogen and green gas. The minor combines lectures on theories and methods from various disciplines with research projects directed at solving real life problems on energy.
You can find an overview of the programme below.
Please note: The courses of the minor cannot be taken individually.
Who can participate?
The university minor Energy is open to all bachelor students who have passed their first year. There are a limited number of places available and students will be accepted on a first come, first served basis.
How to register
You can register for the minor via Progress from the day of the annual university Minor Market on 18 May until 8 July. The minor can be found at Enrolments/ Minors/ Economics and Business.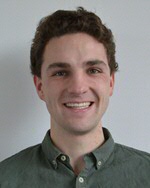 Arjen Veenstra, student BSc Econometrics and Operations Research, 3rd year participant:
"I think the minor was a nice start for an eventual future energy-related career, which I will definitely take into consideration."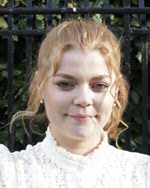 Roisin Campbell, student BSc International Relations and International Organizations, 3rd year participant:
"The multidisciplinary approach was one of the best aspects of the minor as it really highlighted the complexity of energy issues, and the need for cross disciplinary collaboration in order to solve energy challenges."
| | |
| --- | --- |
| Last modified: | 04 April 2023 2.26 p.m. |