Testimonials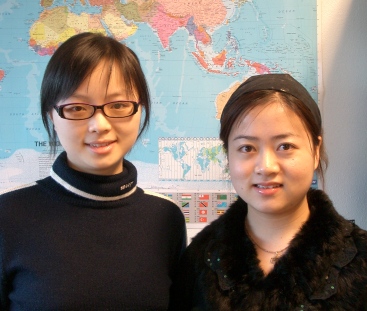 Jiang Shu (21)

"Studying at the University of Groningen, you find yourself exposed to different learning styles. Firstly, we frequently do presentations, which is definitely a challenging task. It seems hard at first, but after several weeks, you become more skilled and adept at efficiently searching information online, thinking logically and creatively, and freely expressing yourself (in English) in front of others without feeling nervous or timid.

Secondly, apart from the weekly lectures, we attend tutorials, in which we study in a small group and have the best chance to freely consult the teacher, to challenge him/her and be challenged ourselves.

Thirdly, we have group discussions, in which five to six students work together. I really enjoy this style because it helps us to develop our teamwork skills such as cooperation, handling disputes, convincing others, allocating work properly and so on.

As to my life here, I should say that Groningen is a marvellous town for students! Life here is convenient, colourful, and most importantly, safe. A large proportion of citizens can speak English and they are really warm-hearted, always ready to help you when you meet problems.

Teachers and classmates at the university are friendly, kind and helpful. What's more, I now begin to appreciate the Dutch sense of humor!

A fantastic sports center is available here and the students' union offers a series of exciting activities. Of course, there is something uncomfortable about the rainy and windy weather, about the food, about the unfamiliar way of life, etc. But compared with all the above benefits, why hesitate to come?"

Sheng Xiuxiu (21)

"The Fudan-Groningen Double Degree Joint Programme is providing me with a great opportunity to be exposed to two different cultures. A two-year experience abroad is quite different from being an exchange student somewhere for a short period of time; I have more time to deeply explore another culture.

RUG is an international university, in which I meet students not only from Europe but also from Asia, America and Africa. It offers me a broader horizon and better understanding of the world.

I also like the teaching methods here. Tutorials, which make small-group study accessible, are really helpful and give me the chance to exchange ideas with other students as well as with tutors.

Some courses, like International Business, contain a large amount of information. We do presentations and case studies, read literature and articles, and even play competitive strategy game every week. Although the study programme is busy, it is improving my ability to think independently and analyse.

Then, what about the student life in Groningen? You can participate in all kinds of sports activities at the ACLO sport centre, enjoy parties and student socials, go cycling, sailing and camping! Most attractively, you can have a tour of Europe during your leisure time!

If you desire to become more international, then I recommend this joint programme as an important starting point!"
| | |
| --- | --- |
| Last modified: | 20 November 2012 7.42 p.m. |