Become a mentor
Invest in the professionals of tomorrow
The FEB Mentor Programme is designed to facilitate mentor relationship development among FEB alumni and students for the purpose of career exploration and advancement. These relationships are expected to be mutually beneficial exchanges, that provide personal and career growth. The programme enables alumni to share their professional and personal experience and expertise with current FEB students. Mentor matches are not determined or assigned by the university – they are determined through one or more conversations between the individuals involved. It may take multiple conversations before a suitable match is determined.
---
Did you know...
that 38% of students point out alumni as their most valuable source of information when making decisions and choices related to their career?

that

85% of students would like to have a personal mentor?
Source: RSM research 2013
---
Your benefit: personal development
Coaching students is an inspiring process. It benefits your own development and is an interesting professional extracurricular activity.

Current young students provide you with new and innovative perspectives on your line of work or expertise.

Keeping in touch with the university through this program, gives you access to knowledge, innovative research and an extensive international network.

You're in contact with talented students and graduates that could become future employers or colleagues within your organisation.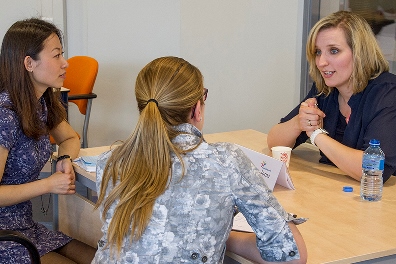 How can you participate?
At the FEB Alumni Network community FEB alumni volunteers can connect with students, eager to interact with and learn from professionals. Over time FEB Alumni Network.com will become FEB's exclusive portal for mentorship, professional networking, peer driven career advice and job leads – stay tuned for more details on this exciting new online platform.
The alumni portal allows you to register using your LinkedIn account. The portal will ask for access to information from whichever social media account you choose to use (we prefer LinkedIn). This information is used to populate your profile (which can later be modified) and to extend invitations to your connections if you decide to invite people in your network to join. When creating a profile on the system, you will be asked if you are willing to help, and how you are willing to help. Simply select the "Willing to be a give career advice to students" option. Students can also sign up to the portal. Once you are selected as a mentor, you will have the opportunity to advise them on career advice and personal development. Opportunities to interact with students include email, virtual chats, or in person. Alumni do not have to be on campus to leave a footprint at FEB. Whether you are right down the street or across the globe, we invite alumni from around the world to apply and be part of the FEB Mentor Programme.
Interested in becoming a Mentor?
| | |
| --- | --- |
| Last modified: | 24 January 2019 07.00 a.m. |