Health Equality in All Policies
The "Health Equality in All Policies" summer school is a five day program which offers a unique illustration of the field of public health. By definition, this is a field in which many different perspectives are needed and a plethora of stakeholders work together. This summer school will give you an understanding of the complexities of such a broad policy area. You will learn about relevant theoretical perspectives and the roles of various societal partners. We will focus on the urgent theme of reducing health inequalities. Participants apply the insights they gain in each day to a case: the city of Groningen. In a group assignment you will provide policy recommendations to the municipality of Groningen. How should they design a healthy (city) environment and prevent health inequalities in doing so. You will use a multitude of sources such as lectures, data sources, city walks, stories and examples of interventions.
Each day the program focuses on a different policy discipline and its relevance to health equality. Day 1 will focus on public health from a psychological point of view. Human behavior is (almost) always involved in interventions, therefore expertise on human behaviour is essential for designing interventions. On day 2 participants will look at how poverty, and its effect on public health, is presented and perceived in different ways during different times in history. Day 3 will introduce you to regional health differences in the Netherlands and Groningen and how the built and social environment affect health over the life course. Day 4 will focus on making (public health) policies based on real life data. On day 5 participants will identify the role of law in reducing health inequalities.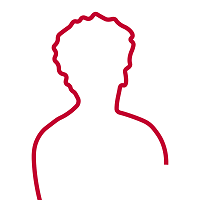 The summer school will be held under the flag of the Aletta Jacobs School of Public Health, which is a joint partnership of the University Medical Center Groningen, the University of Groningen, the Hanze University of Applied Sciences and the NHL Stenden University of Applied SciencesER
| | |
| --- | --- |
| Last modified: | 22 June 2023 4.06 p.m. |