Things In My Student House That (don't) Make Sense
| | |
| --- | --- |
| Date: | 10 April 2021 |
| Author: | Luc |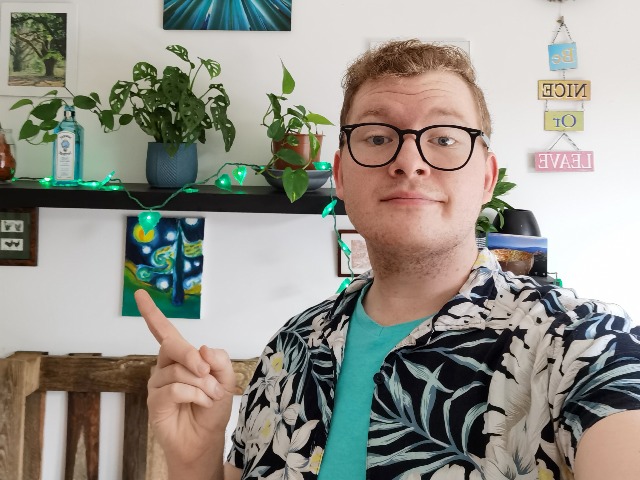 Living in a student house is a really interesting experience. But what might be even more interesting is what a group of students might find in their home. In mine, you'll find some tricky architecture, a mixture of random furniture and dozens of plants. In this blog, I'd like to share some things in my student house that make sense, and some that don't.
1) Plants!
As I'm sure many of you have noticed, house-plant obsession has swept the world, from cactuses to mini palm trees – our house is filled with green friends. I have become a plant collector over the past year. Some might say I have a problem, and they'd probably be right, but having something to care for is therapeutic and watching them grow gives me a sense of pride…this is what raising a child must feel like…I have about 25.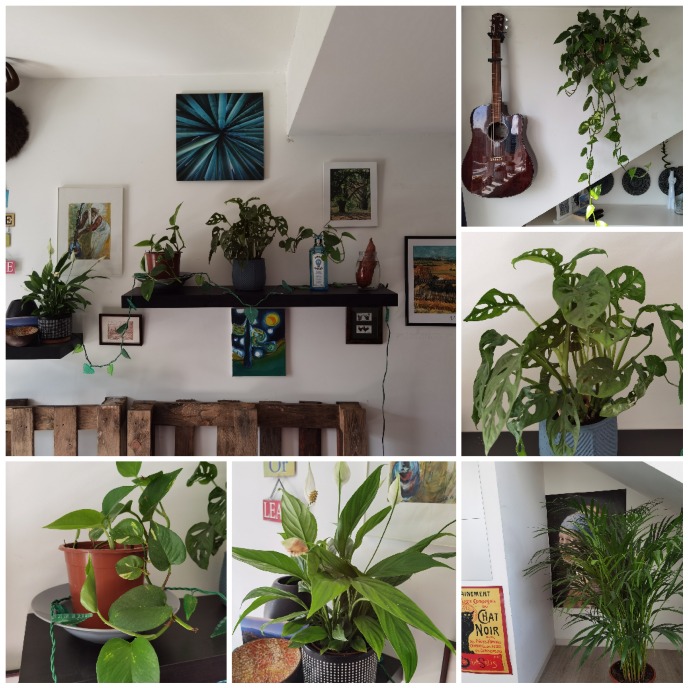 2) Artistic Décor
Are you curious about how students majoring in Law, Medicine, Psychology and International Communications might decorate their living room? By creating nightmare-fuelling faces and putting them on a wall of course!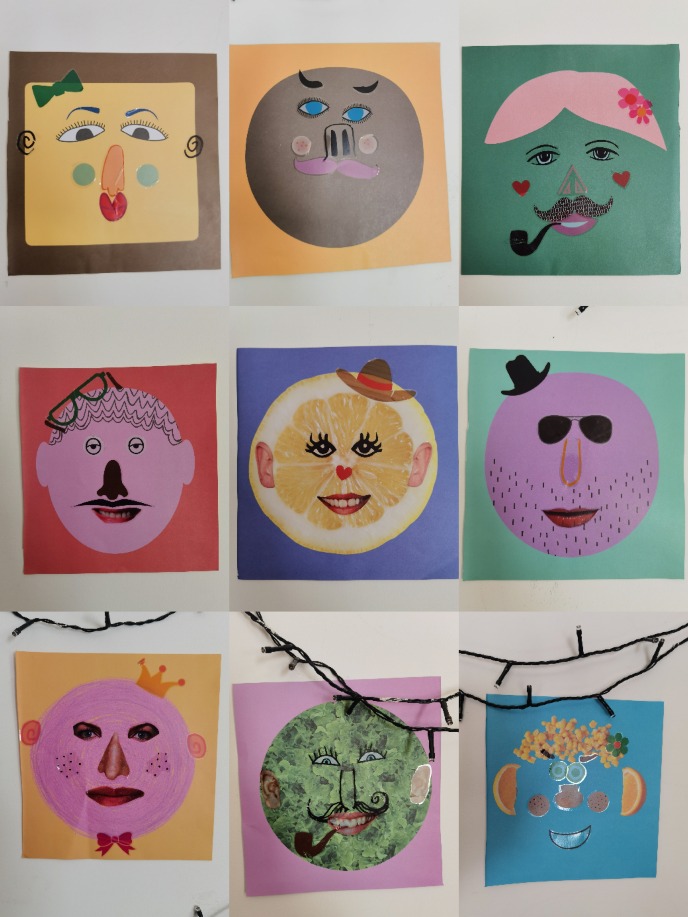 3) House Notice Board
This is something in our house that actually does make sense. The notice board is our hub of information – from completing cleaning duties, to practical information about when the garbage is being collected and even our Yahtzee scores! The board is an easy way to communicate. If you look closely we even have a house quote bank of funny things one of us might say. For instance, "I am a week behind on uni work. I have no guilt, just stress…"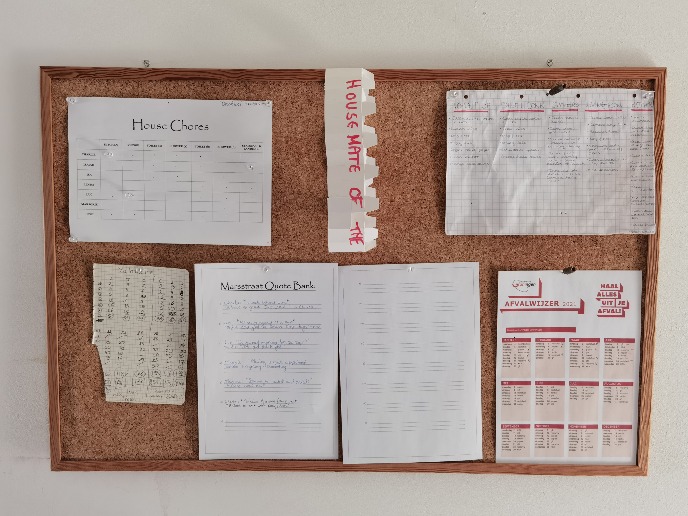 4) Tourism
Showing off where you might have travelled to by putting up a postcard, or placing a novelty magnet on the fridge is a fun way to remind your housemates that you are a well-travelled individual. In our house, we have done the same! Only, ours are postcards of Groningen – because in all honesty, I wouldn't want to study elsewhere!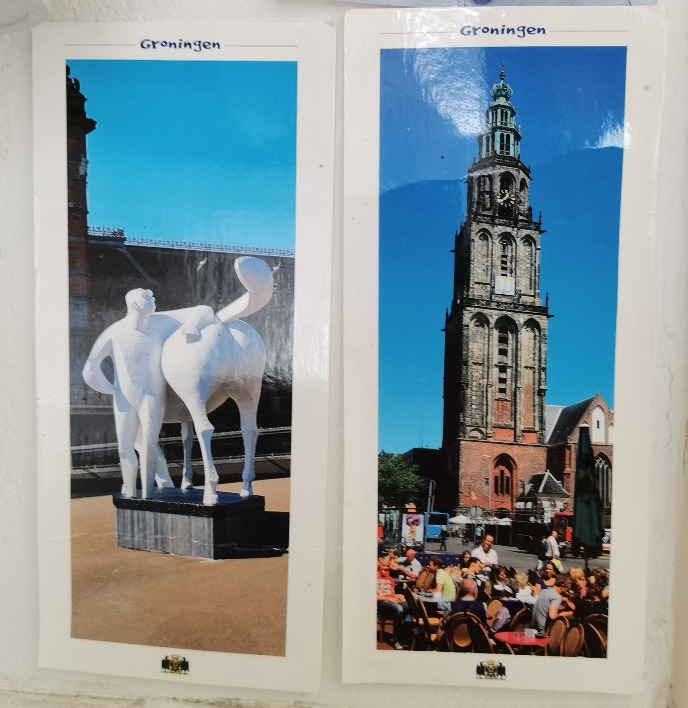 5) Dutch Death Traps (and collage)
Did you know? Stairs are the most common source of injury for uncoordinated internationals such as myself. (that was fact made-up by me, by the way…) My student house is no different. In fact, my housemates have heard me trip down the stairs so many times that my screams of shock have just become a part of our daily routine. Luckily, we have a collection of national geographic cutouts that provide me with some sight-seeing as I tumble down the stairs – always a fun way to start the day!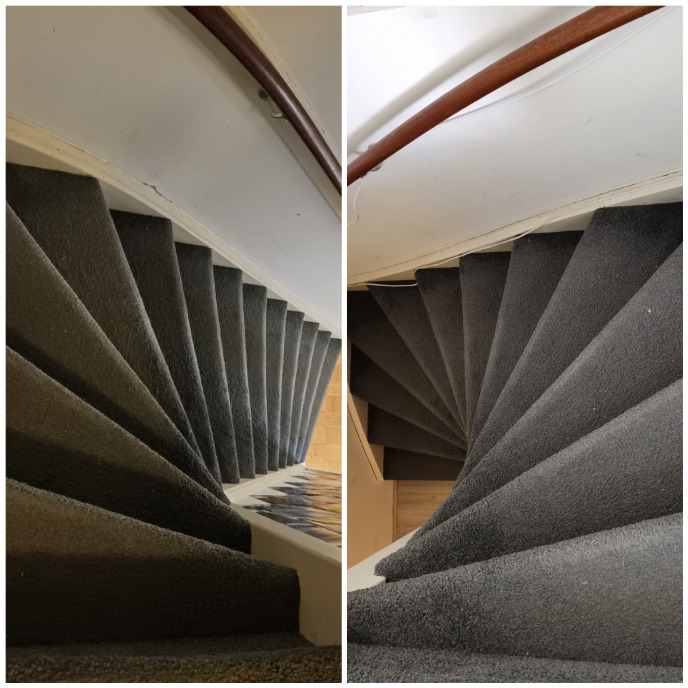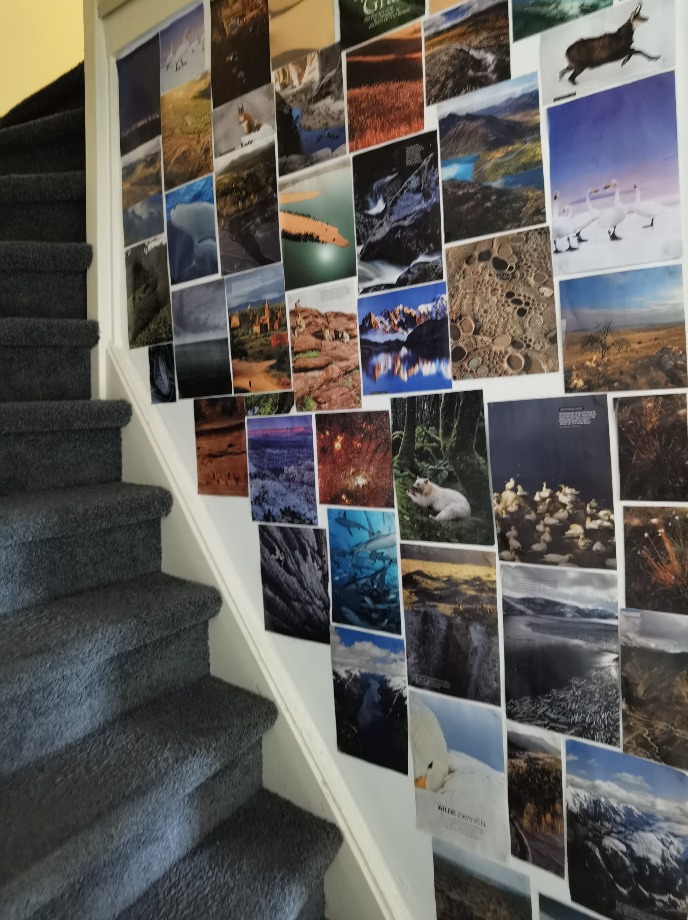 6) Emmentaler Cheese Wall (dart board)
"Prepare yourself, hold the dart, take aim, throw! Congratulations Luc, you hit the wall… again." Although I suspect the hole in the wall will not necessarily impress our landlord, they tell a story of perseverance and the struggle of trying to hone a skill. Darts are kind of like life in that way, you might be prepared to throw a bullseye, but land up making another hole in the wall. Or I could just be trying to come up with a cool metaphor that doesn't really make sense… Either way, life and darts are more fun with friends!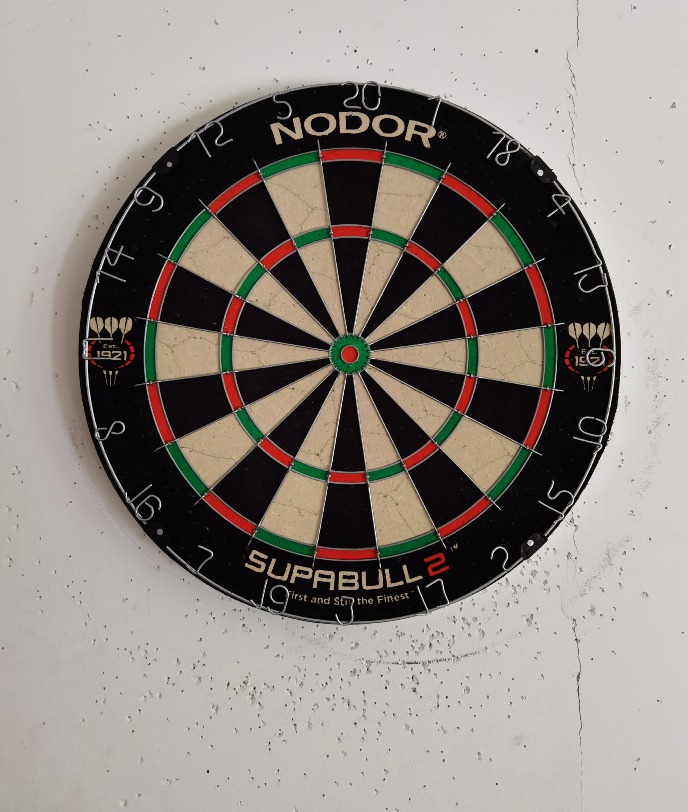 7) Shrek Shrine
In addition to our green plant friends, we have a special place for our favourite green pop culture icon – Shrek! This is probably the strangest thing in our house that brings us the most joy. Whenever we have a house dinner, candles are lit around the shrine, creating a perfect cosy and crazy atmosphere. Don't mess with our swamp because Shrek is looking out for us!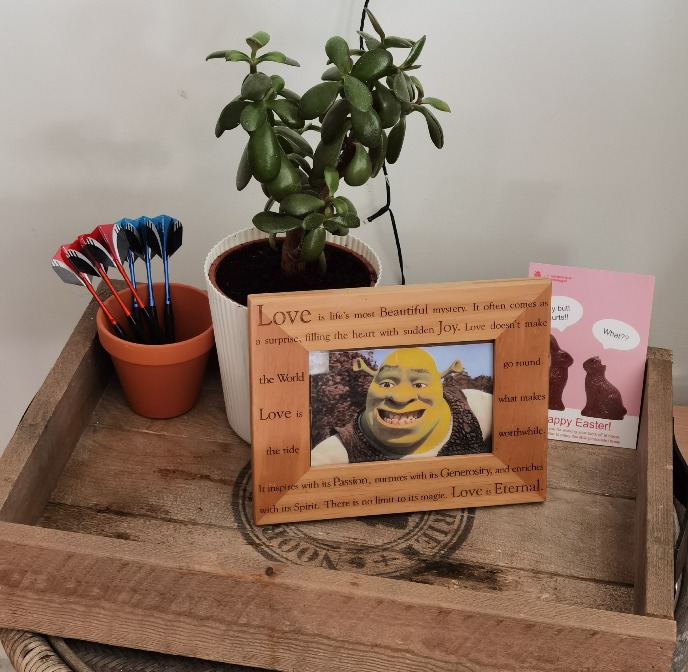 8) The View (4 seasons in a day)
Spring. A season that can't really make up its mind here in Groningen. These pictures are the view from my room, taken about 3 hours apart.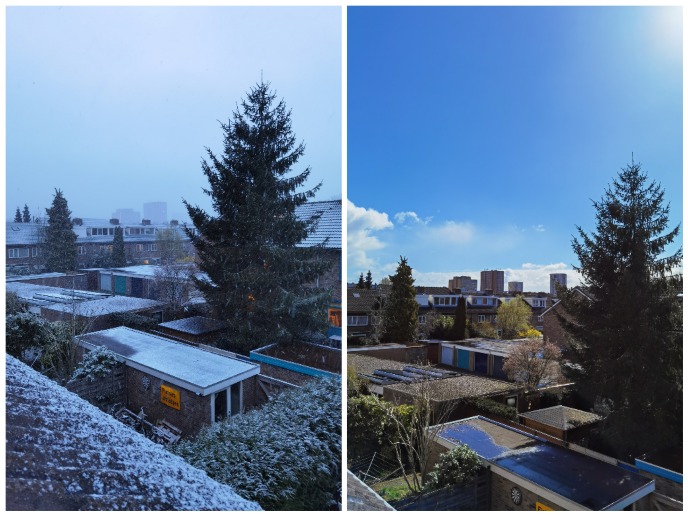 Thank you for taking a look at the strange and wonderful things found in my student house. I would like to leave you with a little bit of advice. The student experience is unlike any other, from being engaged academically to finding new friends and making memories, this is a time of change and growth. Don't be afraid to step out of your comfort zone, especially when deciding on a place to stay! Although there hasn't been an abundance of opportunities to meet new people due to corona, living with a few people allows you to have some fun times and can give you support in tough times. Come to Groningen, and figure that out for yourself.
If you have interesting wacky things in your house too, let us know in a comment below!
About the author
Luc
Hi there! I am Luc, a South African student of International and European Law. In my spare time you will find me consuming Netflix, playing guitar and singing, cycling around, spending time with friends and whispering "what a cutie" to every dog and cat that happens to walk past me in Groningen!
Comments