How to choose your bachelor's degree programme
| | |
| --- | --- |
| Date: | 11 November 2020 |
| Author: | Danique |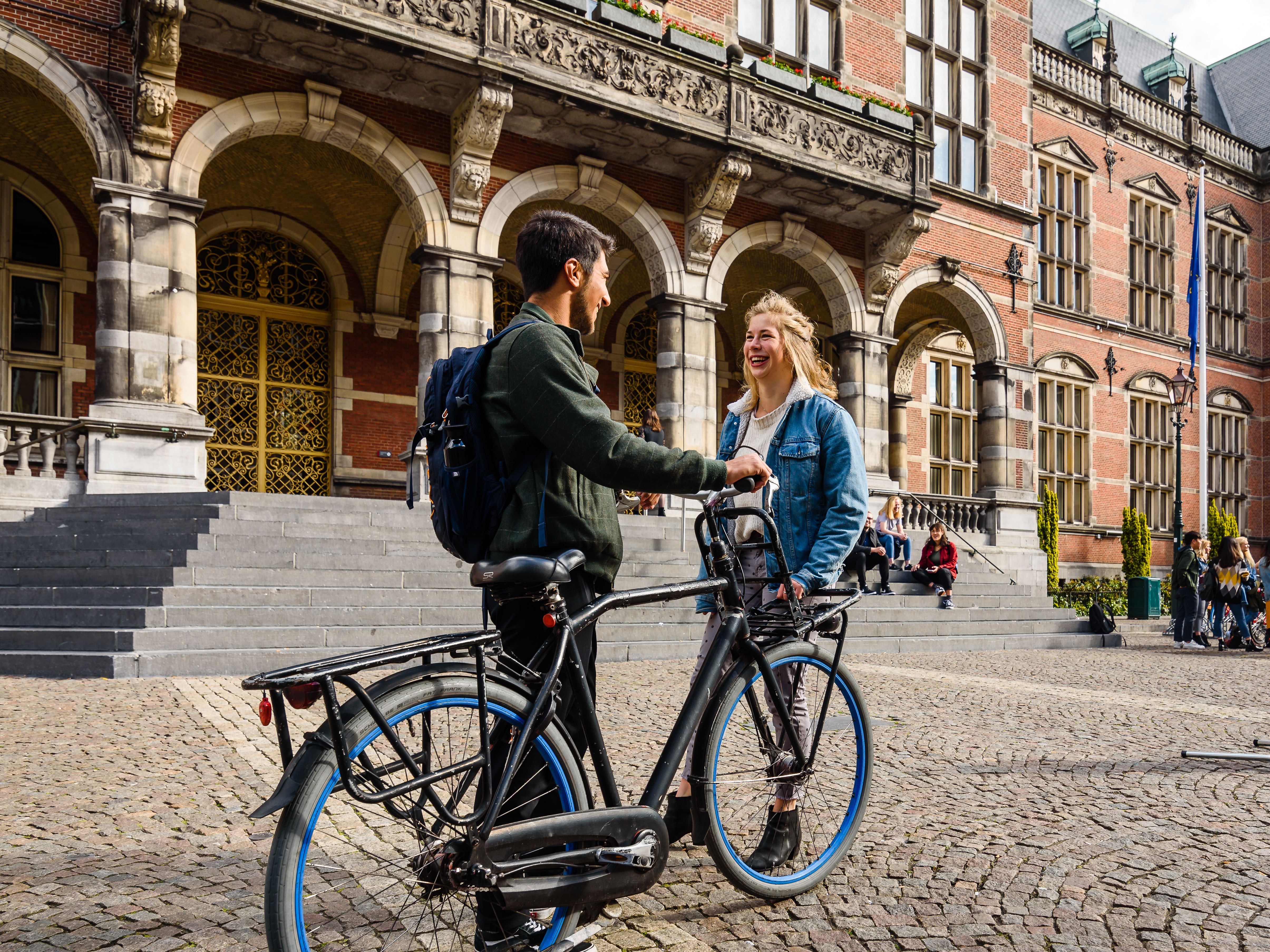 With over 45 bachelor's programmes and 160 master's programmes to choose from, the University of Groningen has enough to offer. However, how do you make the decision about what you want to study? How do you know you will like one programme more than the other? This blog will focus on how to choose a bachelor's programme. A later blog will elaborate on how to choose a master's degree programme.

1. Brainstorm about your interests
It might seem obvious, but brainstorming about what you actually like to do is a good place to start. What subjects from high school interest you the most? What would you like to become an expert in? Or if you already know what you'd like to become, ask yourself how you can become that.
For example, I really had no idea what I 'wanted to be' when I was in high school (I still don't for that matter!), whereas some of my classmates knew they wanted to become a doctor or a lawyer. I knew that I really enjoyed history and economics, but didn't necessarily want to do either on their own. By brainstorming my interests and thinking about what I'd like to know more about, I eventually ended up finding International Relations, which suited my interests and didn't have a specific career path, which I liked.
2. Look where you can study that programme
Now that you've figured out what you'd like to study, the next step is figuring out where you can study this. The University of Groningen has a very wide selection of bachelor's degree programmes spread across 11 different faculties - so there really is something for everyone there! When learning about the different universities that offer the programme you'd like to study, you should consider a few aspects of university life that you find important. For example, what city do you see yourself studying in? Does the university offer the extracurricular activities you'd like to do? How expensive is it?
3. Check the admission requirements
Another important thing to consider when figuring out what and where to study is whether you meet the admission requirements. It would be a shame if you get your hopes up for a programme, and that it turns out that you aren't eligible! For some programmes, you need to have had specific subjects in high school in order to be eligible for the bachelor's degree programme. For all English-taught bachelor degree programmes, you must be able to prove your English proficiency by means of a certificate like the TOEFL, IELTS or Cambridge test. In some cases, there are exemptions for students who have attained sufficient level of English in high school.
4. Orient yourself during an open day
Maybe you have narrowed your choices down to two or three bachelor's degree programmes that you find interesting, but you still aren't completely sure what to expect from the programme from just reading the website. The best way to learn the most about a programme is to visit a (digital) open day. Here, professors and students of the programmes tell you more about the structure of the programme and what to expect. You can also ask questions, and learn more about the university as a whole. Going to an open day for a programme that is taught at two different universities is a good way of deciding which one to apply to. By attending the open day for IRIO in Leiden and Groningen, I decided that I liked Groningen more and ended up applying here. We just had our online bachelor's week, but you can still watch all of the presentations online. Keep an eye on our website to register for the next Online Bachelor's Week in January.
5. Become a student for a day
Another great way to get a better idea of what to expect from a programme is to become a student for a day. You are paired with a current student, and you follow them around to see what it's like to be a student for a day. You go with them to lectures, seminars and in between you can ask questions about the university, student life or anything else you weren't able to ask during the open day!
I had a student follow me around for a day in my first year, who eventually ended up choosing IRIO as well! I definitely recommend doing this if you are not completely sure about the study programme or the university. Even now, you can become a student for a day online! This means you can digitally follow someone's day from the other side of the world.
6. Follow webclasses
Following webclasses is the best way of testing whether or not the programme is right for you. Webclasses are 4 weeks of course material and assignments that are similar to the course material you'd be getting in the programme. In the web classes, you'll have a tutor who gives feedback on your assignments and gives more tips about the programme. This is perfect for deciding between two programmes, or as a preparation for a programme once you decide to study it.
7. Enrol!
Lastly, and most importantly, time to enrol! You can already enrol for programmes now. You're able to enrol for four programmes at a time throughout the Netherlands via Studielink, of which two can be numerus fixus programmes. Be sure to check whether the programme you are interested in is a numerus fixus programme, as those have the application deadline of January 15th. All other programmes have May 1st as the application deadline, although it's advisable to apply a couple of months earlier than the 1 May deadline, especially for non-EU students for whom the process can involve a bit more paperwork. If you are still unsure about what to study, you can apply to multiple programmes, and decide once you get accepted.
I hope this helped give a better idea of how to approach choosing a study programme! Stay tuned for more information about how to choose a master's degree programme.
About the author
Danique
Hey! I'm Danique, a Dutch/American studying International Relations and International Organizations with a mild obsession with coffee, cats, and rowing. If you can't find me, look for the girl (almost always) wearing pink and writing blogs.
Comments