Inzetbaarheid (employability) en de arbeidsmarkt
Van promotie naar een succesvolle loopbaan!
Wij helpen promovendi vaardigheden te ontwikkelen en instrumenten te benutten die ze nodig hebben in een succesvolle loopbaan na hun promotie, binnen of buiten de academische wereld.
Ons Employability portaal biedt promovendi in het laatste jaar van hun onderzoek toegang tot werkgevers in Nederland die stages en werkervaringsplaatsen aanbieden.
Inzetbaarheid en kansen op de arbeidsmarkt
Wij ontwikkelen op dit moment een platform waarop wij kortdurende werkervaringsplekken gaan aanbieden bij verschillende industriële, overheids- en particuliere partners hier in het Noorden (Groningen, Friesland, Drenthe) en in heel Nederland. Deze plaatsen worden exclusief aangeboden aan promovendi van de Rijksuniversiteit Groningen en het kan gaan om stages gericht op onderzoek of op een bepaalde functie. Nadere informatie over dit programma zal binnenkort op deze pagina worden geplaatst.
Om te lezen: Want to avoid a 'default postdoc'? Try an Internship (Science, 7 mei 2018)
Hulpmiddelen voor promovendi
---
Testimonials van gepromoveerde Alumni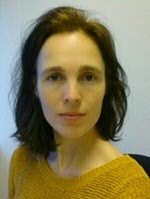 "Begin vroeg na te denken over je loopbaan na het behalen van je doctoraal. Hierdoor weet je niet alleen beter welke mogelijkheden er zijn maar het helpt je ook om je netwerk te bouwen."
Dr. Mirjan Petrusma (gepromoveerd in 2011) Patent information specialist bij Northern Knowledge aan de Rijksuniversiteit Groningen.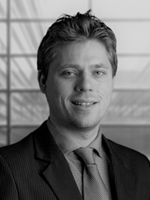 "Mijn tijd als promovendus was een erg waardevolle ervaring voor mij. Je krijgt de kans om jezelf verder te ontwikkelen als persoon en ook om de volgende stappen in je loopbaan te bepalen."
Dr. Wouter de Jong (gepromoveerd in 2010) Ondernemer. Oprichter en Managing Director van Bio-ITech BV.
| | |
| --- | --- |
| Laatst gewijzigd: | 09 januari 2020 16:26 |