3 Minute Thesis competition 2018
Develop a prize winning pitch for your research! Win €1,250 in travel funding!
"An 80,000 word thesis would take 9 hours to present. Your time limit: 3 minutes…"
The competition
On 14 March 2018, UG will organize a 3 Minute Thesis Competition, where PhD students will present their research in only 3 minutes, with just one slide, to a non-specialist audience and a panel of judges in an understandable, convincing and fascinating way. This concept was developed by the University of Queensland and is now held at universities all over the world!
Coimbra Group Finals
After the UG competition, a video of the winning pitch will be sent to the Coimbra Group. From the submitted video's, their Doctoral Studies Working Group will choose the top three entries by April 16th 2018. These three shortlisted candidates will compete at the Coimbra Group Annual Conference in Salamanca from May 30th till June 1st 2018.
UG prizes
1st Prize
Up to €1,250 travel expenses for an international conference and, if the UG winner will prove to be one of the shortlisted candidates for the Coimbra Group Finals, funded travel and accommodation to represent the University of Groningen at the Coimbra Group Conference in Salamanca.
2nd prize


Up to €500 travel expenses for a conference/workshop

People's choice award
Up to €250 travel expenses for a conference/workshop

Prize winners will be announced at the competition. The decision of the judges is final. Videos of the finalists' pitches will be posted on the website. The winner will be enrolled in the Coimbra 3MT competition 2018.
To Apply:
Please submit a 150 word summary of your three minute pitch plus one slide or image before February 1st using the registration button below.
Selection & Training
From the entries, the Graduate Schools will select up to 12 participants (four from each Graduate School Cluster: Medical Sciences, Science and Engineering, Social Sciences and Humanities) for the UG competition by 12 February 2018. PhD research communication platform, MindMint, will then provide training to optimize the participant's communication skills and will help them to perfect their pitches!
Dates for training:
February 15th 13:00 - 17:00 - Communications training for young researchers
Week of February 19th, 26th and March 5th: Follow up training, practising and perfecting of pitches together with MindMint (schedule to be determined together with the participants).
Afternoon of March 14th: 3MT Competition at the Groninger Forum! (specific details to be announced)
Are you not afraid of a challenge?
Would you like to work on your presentation skills to develop a prize winning pitch to promote your research to a broader audience in future?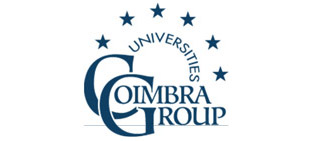 | | |
| --- | --- |
| Laatst gewijzigd: | 17 januari 2018 11:36 |