Medical applications
Course information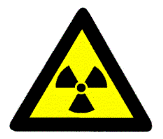 Final objectives
The training meets the final objectives for the Supervisory Radiation Protection Employee in case of measurement and control applications (MC), as meant in Annex 5.2, Section A of the Regulation on Basic Safety Standards Radiation Protection.
Target group
This training focuses on acquiring the knowledge and skills necessary to independently assess the safety situation of the employee and the environment when working with ionizing radiation in the (simple) medical setting. The course provides the required training for Radiation Protection Officer for medical applications.
Learning objectives
The general learning objective of the course is twofold:
Being able to independently assess the safety situation of especially the worker, but also the patient, when working with ionizing radiation.
Acquiring the knowledge and understanding required by the authorities to manage a simple X-ray machine.
Both learning objectives are explicitly limited to the application of ionizing radiation in the medical setting. Explicit attention is paid to legislation, and to the structure and content of the Nuclear Energy Act file required by the inspections, including the content of the prescribed risk analyses.
Course material
The course material is contained in the booklet Radiation Protection Officer - medical applications that is composed and written by Dr. F. Pleiter, dr. H.F. Boersma en A.A. Froma, BAS. The material is completed with a practical training manual edited by E.J. Bunskoeke MSc. It is very important to thoroughly study the entire booklet prior to the beginning of the course.
Exam
At the end of the course, there will be an exam consisting of 40 multiple-choice questions with each four possible answers, and one or more open questions. One point is granted for each multiple-choice question that is correctly answered. For the open questions one may obtain a maximum of 10 points. The exam is passed if 30 out of the 50 available points have been obtained.
You must bring a simple calculator to the exam.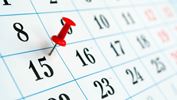 Important dates
The next course will start 5 April 2022. The schedule can be found here.
Minimum number of participants: 6
Examination: 15 September 2021
Re-examination: 25 November 2021
To register for this course, go to cursuswinkel.
| | |
| --- | --- |
| Last modified: | 09 September 2021 10.00 a.m. |