MOOC Climate Adaptation Governance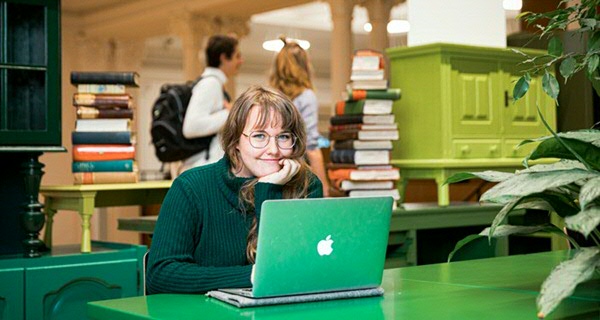 The University of Groningen/Campus Fryslân, in co-operation with the Global Center on Adaptation, have developed online courses in Climate Adaptation Governance. Sign up now for course 2: Sustainable Cities, Governing Urban Adaptation Under Climate Change. Course 1: Making Climate Adaptation Happen will stay available in the re-run. For FREE!
Are you interested in specializing in Climate Adaptation? Then also take a look at the MSc Cultural Geography, specialization in Climate Adaptation Governance
Online Courses in:
Climate Adaptation Governance and Summer School

Online course 1: Making Climate Adaptation Happen: Governing Transformation Strategies for Climate Change. This course will emphasize the implementation of adaptive governance strategies to tackle the issue of climate change, using encompassing practical examples. Start now!
Online course 2: Governing Urban Adaptation. This course aims to give you the necessary expertise to analyze the integrated human, ecological, and physical processes shaping climate related risks in urban environments. Particular emphasis will be given to the governance aspects of urban infrastructure development and urban resilience. Sign up now and start 14 June 2021.
Summer School: Climate Adaptation Governance. The Summer School deepens the knowledge you have acquired in the online courses. Experts from different fields with a broad range of backgrounds will teach during intensive seminars, including practical case studies. POSTPONED TO SUMMER 2022: due to Covid19 regulations, it won't be possible to offer the summer school on-site and the online setting won't allow us to provide the full educational and networking experience.
Online course 3: Innovative Natural Resource Governance for Climate Adaptation. Climate adaptation governance calls for approaches that are transdisciplinary and cross-sectoral. The Water-Energy Food Nexus approach aims to move away from narrow disciplinary perspectives on natural resource management towards a harmonized governance approach, which takes into account synergies and trade-offs. Launch date to be announced.
Online course 4: Governing Risks in Climate Adaptation. The course introduces you to solution-oriented approaches that support effective climate risk management. You will explore relevant case studies on climatic risks such as floods and drought, including their social and governance dimensions, to be able to identify key obstacles for adaptation. Launch date to be announded.
How does it work?
The above mentioned courses are developed by the University of Groningen together with the Center on Climate Adaptation, and offered to you via the online platform Future Learn. There are 2 options you can choose from:
Online course(s): You can follow the online courses for free.
Online course(s) with a certificate of achievement: If you want a certificate per course, this is available via FutureLearn for 49 euros per course.
Time investment
The time investment is approximately 3-4 hours per week/one month for the online courses and one week (fulltime) if you opt for the Summer School.
Is this for me?
These courses are developed for current and future environmental policy professionals working in both the public and private sectors. It will also appeal to students or professionals interested or working in political science, environmental management, risk management, governance studies, and other related social science fields.
How can I sign up?
Climate Adaptation Governance at masters level

As of September 2021 you can join the MSc Cultural Geography, with a specialization in Climate Adaptation Governance. Cultural Geography studies the mutual shaping of human societies and our natural surroundings into cultural landscapes. Sign up for the newsletter MSc Cultural Geography/Climate Adaptation Governance to stay up to date.
Questions?
If you have questions about the climate adaptation courses and/or Summer School, then please contact cf-comm rug.nl. MSc Cultural Geography/Climate Adaptation Governance related questions can be sent to cf-masters rug.nl
| | |
| --- | --- |
| Last modified: | 18 January 2022 09.24 a.m. |