De Executive Master of Accountancy is een deeltijdopleiding die u combineert met uw baan als assistent-accountant. De meeste cursisten zijn werkzaam bij accountantskantoren. Ook werkt een aantal bij een overheidsdienst of als interne accountant.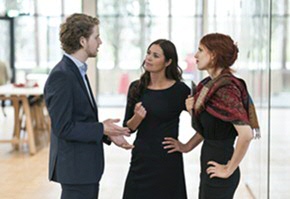 Door de variatie in achtergronden hebben al onze cursisten veel in te brengen tijdens de colleges. Het uitwisselen van ervaringen, kennis en inzichten met medecursisten geeft u daardoor vaak een nieuwe kijk op wat u zelf meemaakt in de praktijk. Al met al stimuleert de opleiding u tot regelmatige reflectie en verdieping, waardoor u nog beter wordt in uw werk.
De Rijksuniversiteit Groningen (University of Groningen Business School) is de enige universiteit waar u – na het afronden van de theoretische accountantsopleiding – ook een waardevolle en blijvende tweede mastergraad verwerft. Deze graad mag u voeren na afronding van de EMA-opleiding en in combinatie met inschrijving in het RA-register.
---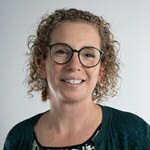 'Uitstekende voorbereiding op het toekomstig werkveld'
'Na afronding van de accountantsopleiding in Groningen bent u uitstekend voorbereid op het toekomstige werkveld als accountant of binnen de accountancy. De colleges worden gegeven door professionals uit de praktijk, waarbij theorie wordt gekoppeld aan praktijksituaties. De opleiding kenmerkt zich door kleinere groepen, zeer betrokken docenten en actieve studenten. De studenten die de Executive Master of Accountancy volgen, werken daarnaast en gaan met plezier op vrijdag terug naar Groningen voor de studie'.

Drs. Feikje H. van der Hoek EMA RA
Opleidingsdirecteur Executive Master of Accountancy
| | |
| --- | --- |
| Laatst gewijzigd: | 23 november 2023 13:12 |