Opleiding tot Registercontroller (RC)
Inhoudelijke kennis & persoonlijke effectiviteit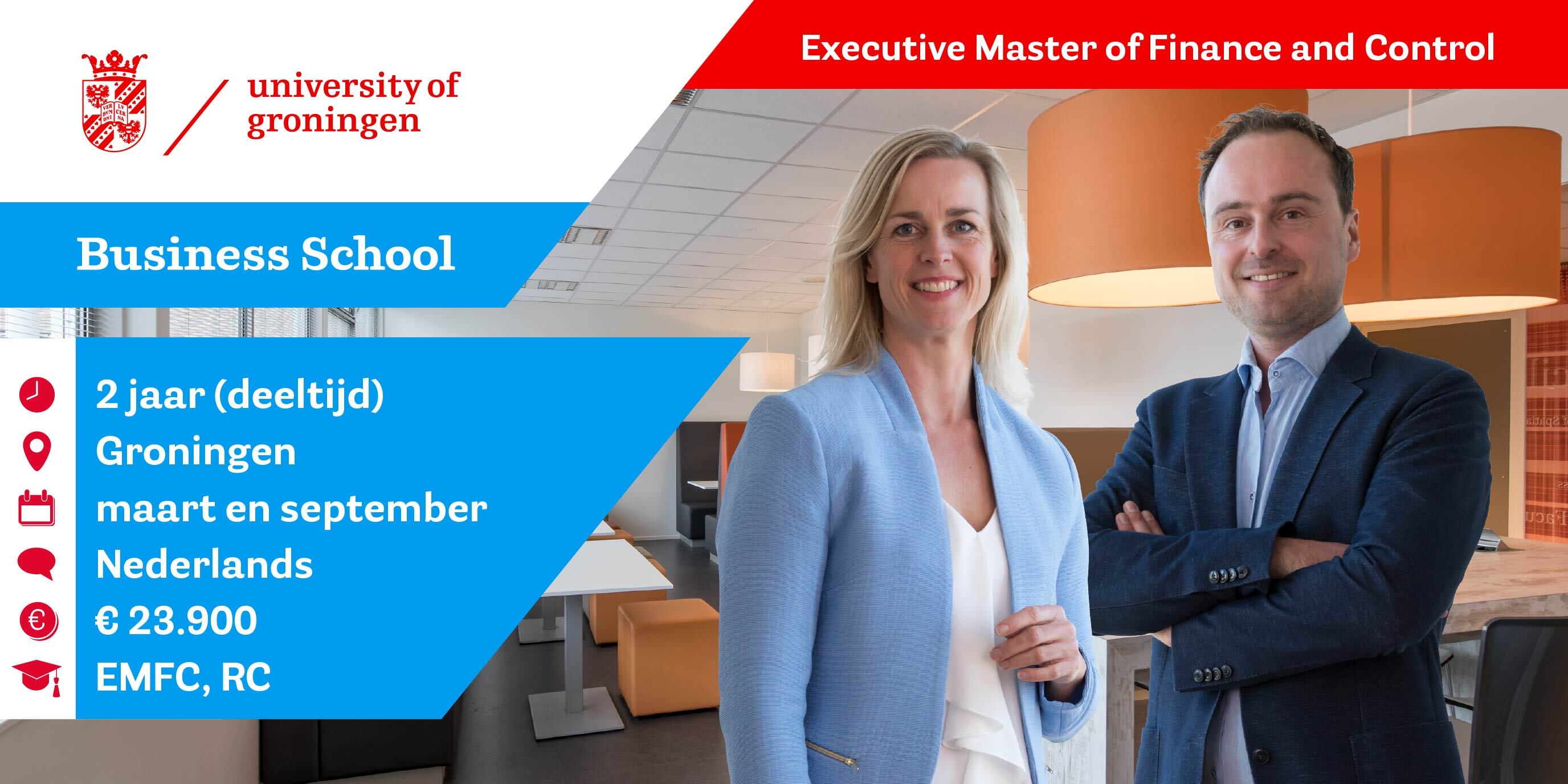 Zet de stap naar een financiële topfunctie met de Executive Master of Finance and Control (EMFC), een wetenschappelijke beroepsopleiding met een stevige bedrijfskundige component. U wordt Registercontroller (RC) en volgt de post-master in deeltijd. U start in september of maart.
Naast inhoudelijke vakkennis is er in de EMFC veel aandacht voor uw effectiviteit als controller. De ontwikkeling van uw interpersoonlijke vaardigheden en uw leiderschapskwaliteiten vormt een rode draad in het programma. 'Groningse' Registercontrollers onderscheiden zich als financials met inzicht, skills en ambitie.
Uw return on investment
U verkrijgt de titel EMFC en kwalificeert zich voor de titel RC
U verstevigt uw rol als business partner in de organisatie
U vergroot en verdiept uw vakkennis
U versterkt uw zakelijke vaardigheden
U ontwikkelt een kritische blik op bedrijfsprocessen in de financiële wereld
U wordt onderdeel van een nieuw en interessant netwerk
U kwalificeert zich voor het Lidmaatschap Vereniging van Registercontrollers (VRC).
---
VIDEO: Deelnemers en docenten over de EMFC
VIDEO: Impact van de Coronacrisis op het vak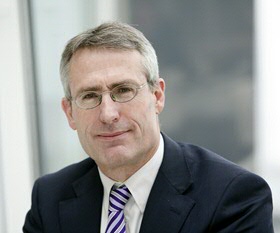 ---
Docent prof.dr. Ralph ter Hoeven
Partner bij Deloitte en hoogleraar Financial Accounting
'Ieder college speelt zich af rond concrete, geanonimiseerde vraagstellingen, vaak rechtstreeks uit de praktijk.'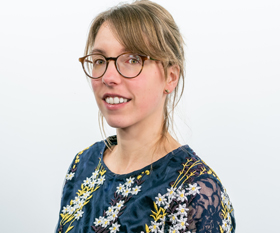 ---
Alumnus Birthe Balster
Controller bij AVEBE
'Het meest waardevolle vond ik de vakken met cases die gericht waren op de praktijk.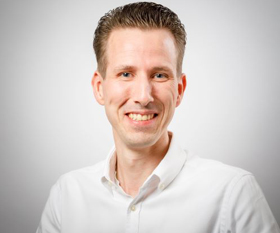 ---
Alumnus Patrick Stokkentre
Senior business controller bij Zorggroep Sint Maarten
'Ik zou de studie zo weer overdoen als dat kon en ik kan deze dan ook van harte aanbevelen, geen enkele twijfel!'
| | |
| --- | --- |
| Laatst gewijzigd: | 26 januari 2023 12:39 |