Ralph ter Hoeven, partner Deloitte and professor Financial Accounting EMFC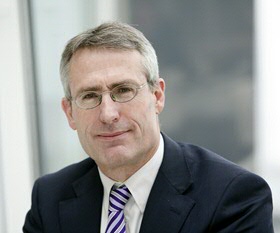 'Mijn colleges lijken op een juridisch steekspel'
'Dé uitdaging van ons vak is de enorme informatiedichtheid door de toenemende digitalisering. Het is de kunst om in die overvloed door te dringen tot de kern en relevante informatie te scheiden van alle ballast die de rapportagekwaliteit schaadt.
Weten hoe je de interpretatieruimte benut en accountants overtuigt met een heldere analyse en steekhoudende argumenten. Dát spel wil ik studenten bijbrengen. Want ik weet dat accountants graag zien dat opdrachtgevers scherp zijn en niet terugdeinzen voor een kritisch tegengeluid.
Kwaliteit is mijn kernthema. Vanuit mijn verantwoordelijkheid voor het Deloitte IFRS-center of Excellence ondersteun ik collega's met alle beschikbare kennis, data en technologieën om hun audits volgens de hoogste kwaliteitsnormen uit te voeren. Die ervaring hoop ik op een aansprekende manier met mijn EMFC-studenten in Groningen te delen.
Dat doe ik met behulp van interactieve, op de casuïstiek gebaseerde werkvormen. Ieder college speelt zich af rond een concrete, geanonimiseerde vraagstellingen, vaak rechtstreeks uit de praktijk. Tijdens een eerste discussie kiest iedereen een stelling. Van daaruit gaan we een bijna juridisch steekspel aan, waarin alle normeringen, ethische bezwaren en grijze gebieden voorbij komen. Dit scherpt niet alleen de bestaande kennis aan, maar vooral vaardigheden en gedragseigenschappen die succesbepalend zijn voor effectief argumenteren, overtuigen, nuanceren en controleren.
Die combinatie van academische kennis en goed getrainde gedragseigenschappen is dé kernvoorwaarde om te excelleren in een vakgebied met zeer complexe internationale standaards. Daar moet je echt je weg in kunnen vinden. Want de juridisering van ons vak is een feit en neemt alleen maar toe.'
---
Ralph ter Hoeven is sinds 2005 als partner verbonden aan Deloitte. In dit jaar werd hij tevens benoemd tot hoogleraar aan de RUG. Hij geeft leiding aan het IFRS*-center of Excellence, een onderdeel van de vaktechnische afdeling van Deloitte Accountants. Ralph ter Hoeven is registeraccountant en bedrijfseconoom. Hij promoveerde in 1997 op het onderwerp Reorganizations and Financial Reporting aan de Erasmus Universiteit Rotterdam.
*International Financial Accounting Standards
| | |
| --- | --- |
| Laatst gewijzigd: | 03 maart 2020 14:38 |