PE-aanbod voor Controllers

Agenda
Afgelopen:
25 april 2023 | The changing role of the controller in a digital world | Paula van Veen-Dirks en Sebastian Firk
7 februari 2023 | IT & Control | Bob Goeree
8 november 2022 | Sustainable Accounting | Nazim Hussain
Om uw deskundigheid op peil te houden is er voor (register)controllers een PE verplichting. De University of Groningen Business School biedt u de mogelijkheid om hieraan te voldoen. Maar de cursussen zijn ook open voor andere geïnteresseerden.
Locatie: Zernike Campus Groningen

Tijd: 16.00-20.00 uur (inclusief buffet)

PE punten: 4 per cursus
Op de hoogte blijven?
Alle alumni van de Controllersopleiding (EMFC) aan de RUG worden altijd uitgenodigd voor de PE-cursussen. Bent u geen alumnus en wilt u wel op de hoogte blijven? Meld u dan aan:
PE cursusonderwerpen
Jaarlijks wordt een programma opgesteld door wetenschappers en praktijkexperts, in samenwerking met ACNN, om actuele en relevante onderwerpen te kiezen voor het vakgebied.

Thema's van eerder aangeboden PE-cursussen zijn:
Behavioural Economics in Bestuur en Toezicht
Environmental, Social & Governance (ESG) Assurance
Monetair beleid
Controlling en antifragiliteit
Is er leven buiten de management control cyclus
Scaled Agile


Uw docenten
Bij elk PE onderwerp zullen verschillende deskundige (gast)sprekers optreden. De kerndocenten van het PE programma zijn professor Pieter Jansen en Dr. Kristina Linke.

Pieter Jansen is hoogleraar Controlling en programmadirecteur van de Executive Master of Finance and Control, de opleiding tot RC aan de University of Groningen Business School.
Kristina Linke is Universitair Docent Accounting en expert op het gebied van Financial Reporting en Ethiek aan de Faculteit Economie en Bedrijfskunde van de RUG.
Contact
Wilt u meer weten of op de hoogte gehouden worden van aankomende PE bijeenkomsten aan de UGBS? Neem dan contact op met onze programmamanager: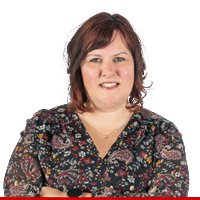 Angela Sap
T: (+31) 06 31 98 67 30
E: a.sap rug.nl
| | |
| --- | --- |
| Laatst gewijzigd: | 26 april 2023 16:34 |