Governance Programma: Boardroom Dynamics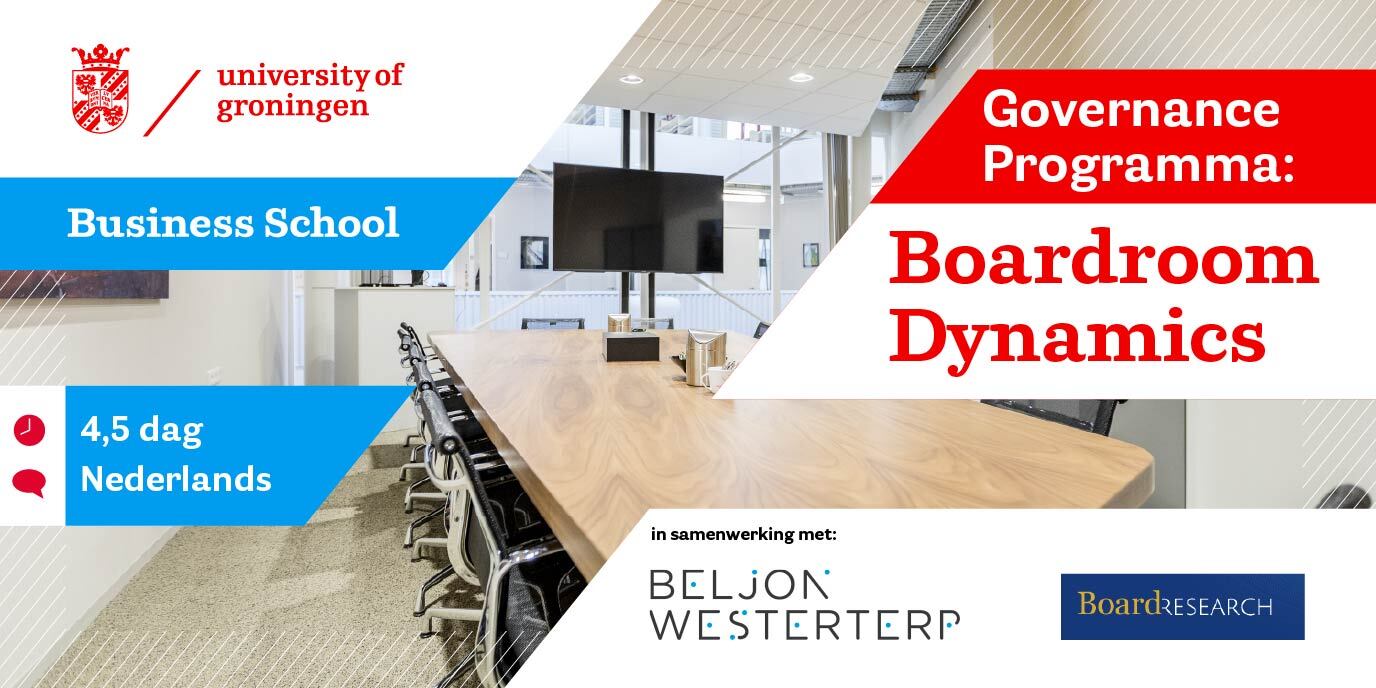 Voor ervaren toezichthouders en bestuurders die de dynamiek in hun Raad willen doorgronden en beïnvloeden


Goed bestuur en effectief toezicht hangen sterk samen met de dynamiek en de cultuur in de bestuurskamer. Niet voor niets is er veel aandacht voor deze meer psychologische aspecten van toezicht in Raden van Bestuur, Toezicht en Commissarissen. Wilt u deze dynamiek leren herkennen, begrijpen en optimaliseren? Wilt u bovendien ontdekken wat uw eigen rol hierin is?
U krijgt antwoord op deze vragen in het Governance Programma Boardroom Dynamics van de University of Groningen Business School, in samenwerking met BeljonWesterterp en BoardResearch.
Start: 30 maart 2022
Duur: 4,5 dag
Locatie: Kasteel De Vanenburg te Putten
Taal: Nederlands
U, uw organisatie en uw omgeving
In deze governance opleiding leert u van experts uit de wetenschap en van ervaren toezichthouders/bestuurders uit de praktijk hoe bestuurlijke verhoudingen en samenwerkingsvormen van invloed zijn op besluitvormingsprocessen. Dit gebeurt op drie niveaus: vanuit het niveau van uw organisatie, van de omgeving waarin uw organisatie opereert, en vanuit uzelf als individu. Daarnaast treedt u toe tot een waardevol netwerk van toezichthouders en bestuurders uit diverse organisaties.
---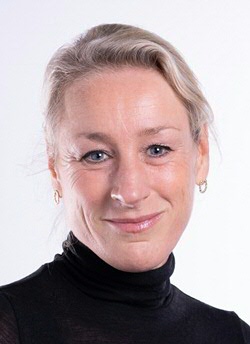 'Een open klimaat binnen bestuur of raad'

"Bestuurders en commissarissen staan volop in de schijnwerpers, want zij dragen uiteindelijk de verantwoordelijkheid voor het reilen en zeilen van een organisatie. Verkeerde beslissingen kunnen verregaande gevolgen hebben voor aandeelhouders, medewerkers, klanten, en zelfs de maatschappij.
Effectief toezicht is de oplossing, en hierbij wordt steeds vaker het belang van boardroom dynamics genoemd. Een open klimaat binnen een bestuur of raad bepaalt in sterke mate hoe zij functioneert en stuurt op langetermijnwaardecreatie."
Floor Rink
Kerndocent, sociaal psycholoog en hoogleraar Organisatiegedrag
| | |
| --- | --- |
| Laatst gewijzigd: | 23 september 2021 19:34 |