Voor wie
Het governance programma is sectoroverstijgend en bedoeld voor (zeer) ervaren bestuurders en toezichthouders die vanuit een overkoepelend kader risicovolle dynamics binnen een bestuur, een raad of tussen beide partijen willen leren duiden. Deze kennis helpt bij het objectief bespreekbaar maken van dit thema. Ook is het programma geschikt voor bestuurders/toezichthouders die zich effectief willen positioneren ten opzichte van externe belanghebbende partijen en die beter in kunnen spelen op complexe veranderingen in de omgeving van hun organisatie.
Aanmelding
Voor een kennismakingsgesprek kunt u contact opnemen met:
Marion Dijksterhuis
Regiodirecteur regio Oost BeljonWesterterp
T 06 22 60 38 50
E marion.dijksterhuis beljonwesterterp.nl
of met: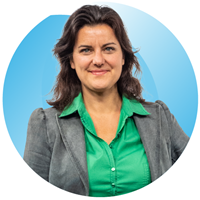 Karin van der Velde
M: (+31) 06 15 12 50 82
E: karin.van.der.velde rug.nl
In dit gesprek wordt, samen met u, de aanmeldings- en toelatingsprocedure besproken. De definitieve beslissing tot toelating wordt genomen door de kerndocent Prof. dr. Floor Rink.
| | |
| --- | --- |
| Laatst gewijzigd: | 02 augustus 2023 11:21 |