Academische Leergang Strategisch Leiderschap voor Medisch Specialisten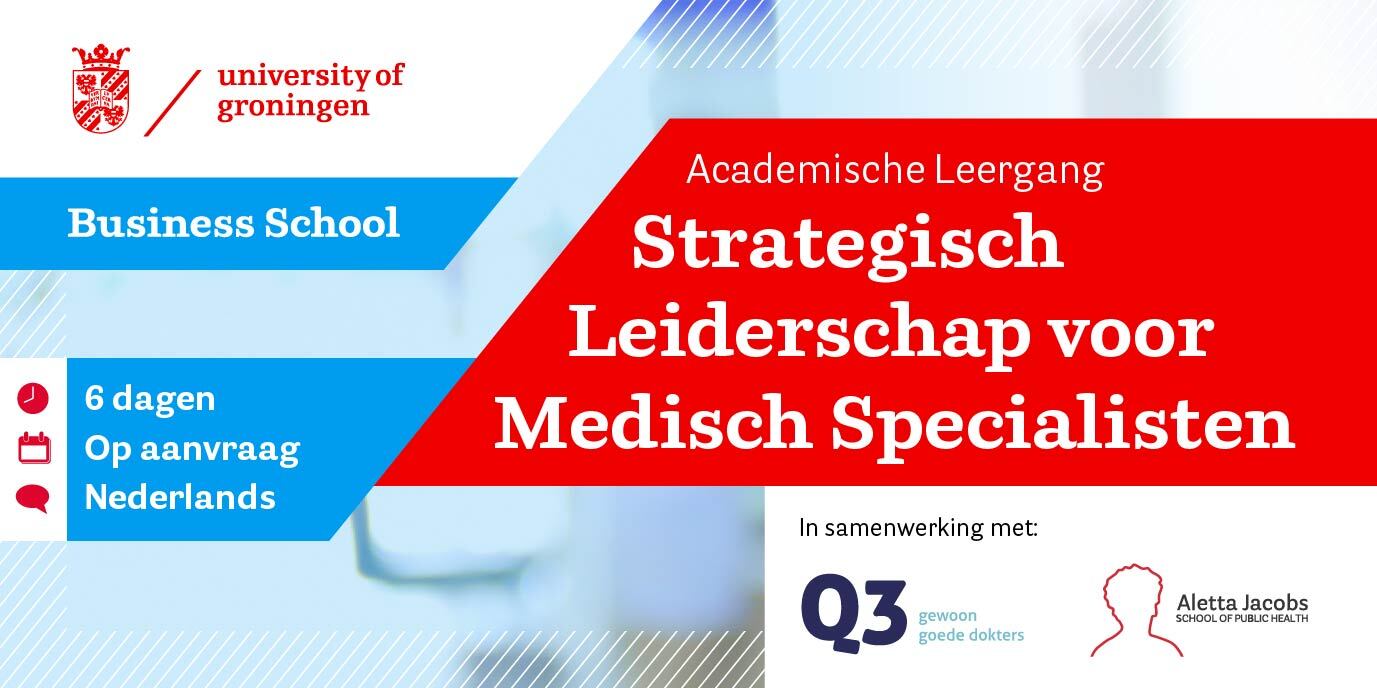 Krijg regie over het krachtenveld in het gezondheidslandschap
Als ervaren arts heeft u te maken met vernieuwingen zoals waarde-gedreven zorg en het toenemende belang van zorgnetwerken, maar ook met de wensen van bestuurders en beleidsmakers in uw organisatie. Dergelijke uitdagingen van het complexe en continu veranderende gezondheidslandschap vragen om extra kennis en persoonlijke vaardigheden bovenop uw medische expertise.
Wilt u klaar zijn voor een volgende carrièrestap en wilt u -met uw groep, maatschap of team- effectiever worden in dit krachtenveld? En een gelijkwaardig sparringpartner zijn voor uw manager of bestuur? Deze nieuwe, interactieve leergang voor ervaren medisch specialisten biedt een combinatie van actuele academische inzichten, praktische kennis en coaching. Verzorgd door experts van de University of Groningen Business School, de Aletta Jacobs School of Public Health en Q3.
Start: op aanvraag
Duur: 6 dagen
Locatie: regionale opleidingslocatie en te gast bij 2 ziekenhuizen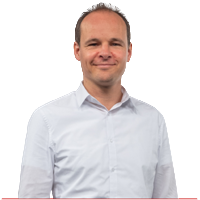 Meer weten?
Neem contact op met onze programmamanager
dr. Nikolaj Bijleveld
T: +31 50 36 331 17
M: +31 6 43 23 18 64
E: n.h.bijleveld@rug.nl
| | |
| --- | --- |
| Laatst gewijzigd: | 06 juli 2020 16:05 |