Benjamin Lensink
Faculty of Theology and religious Studies
Benjamin Lensink gave an interesting pitch about early Christian writings from his temporary home in Rome. He is currently staying in the Royal Netherlands Institute in Rome (KNIR), where he is studying ancient biblical apocrypha.
Benjamin's marks have risen steadily throughout his studies, as if he has become increasingly enthusiastic and therefore more focused. He was awarded a nine and the CRASIS BA thesis prize for his Bachelor's thesis and there is little doubt that he will achieve an Honours predicate for his Master's degree. After graduating for his Master's degree, a PhD position in Göttingen awaits him.
Benjamin stands out for the international orientation he has brought to his studies. Aside from two periods at the KNIR, he has spent time studying in Bern (Switzerland) on an Erasmus exchange programme, he took a tutorial in Essen-Duisburg, followed a two-day course in Coptic in Würzburg and spent a semester in Regensburg. Had it not been for the coronavirus pandemic, he would have made a study trip to Turkey. This has now been postponed until next year and it is worth mentioning that he managed to arrange external funding for this trip.
But Benjamin is also involved in a whole range of extracurricular activities. He has worked as a research assistant three times, is an ambassador for both the Culture, Religion and Society – Interdisciplinary Studies in the Ancient World (CRASIS) research institute, the Master's track in Religion and Pluralism, Ancient & Modern and the Research Master's programme in Theology and Religious Studies. He also played an inspiring role in a UG publicity video about the Bachelor's degree programme in Theology. Benjamin is active on various committees, serving as secretary to Bonifatius, the Groningen theological student debating society. During his Bachelor's phase, he was chair of the Gerardus van der Leeuw study association.
In short, Benjamin is an outstanding student with a wide, international perspective, who works tirelessly for his Faculty and his wider surroundings.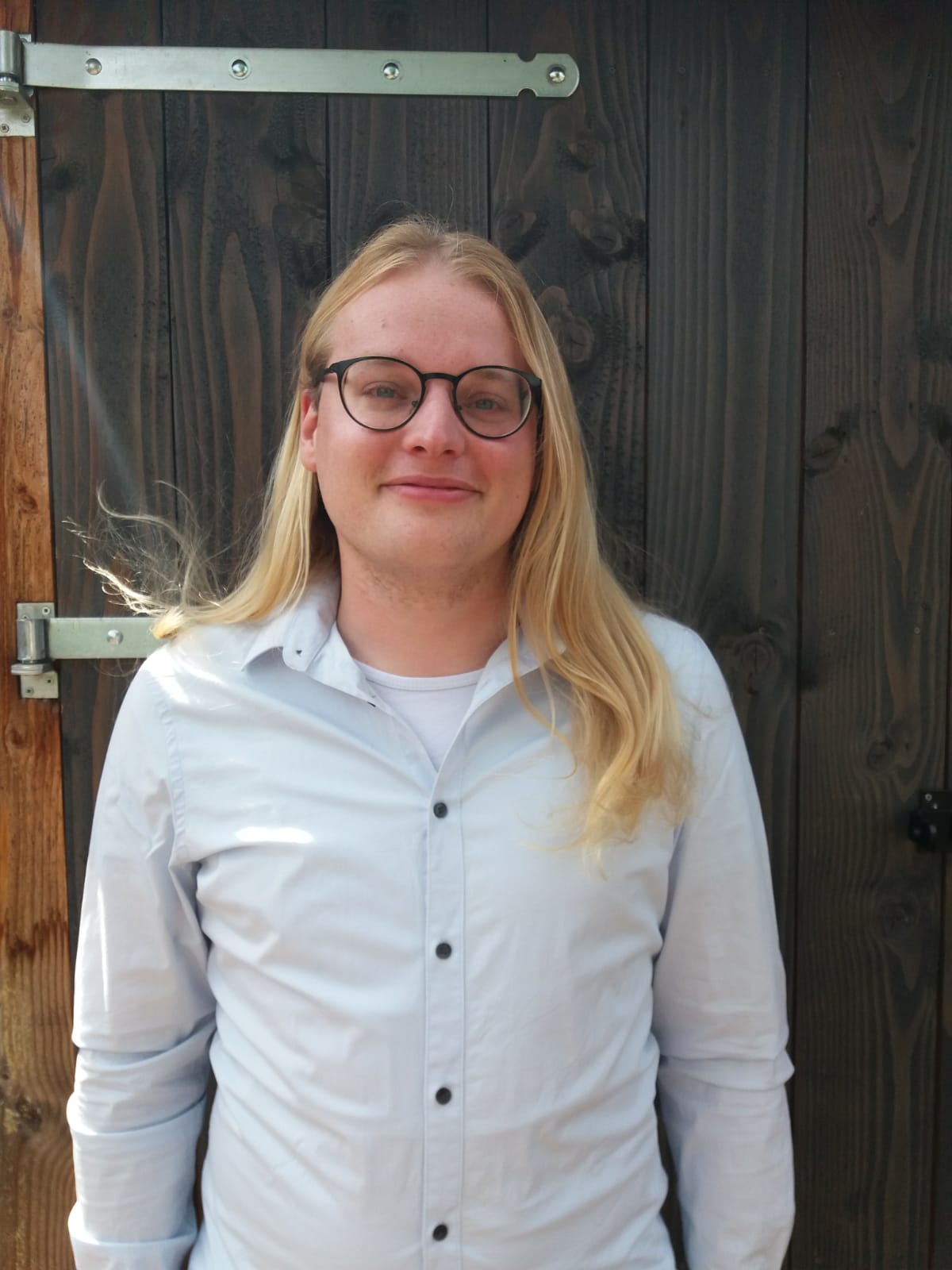 | | |
| --- | --- |
| Last modified: | 15 March 2022 1.21 p.m. |