How I got a job as a recent graduate in times of Corona
| | |
| --- | --- |
| Date: | 02 September 2020 |
| Author: | Matthias Viets |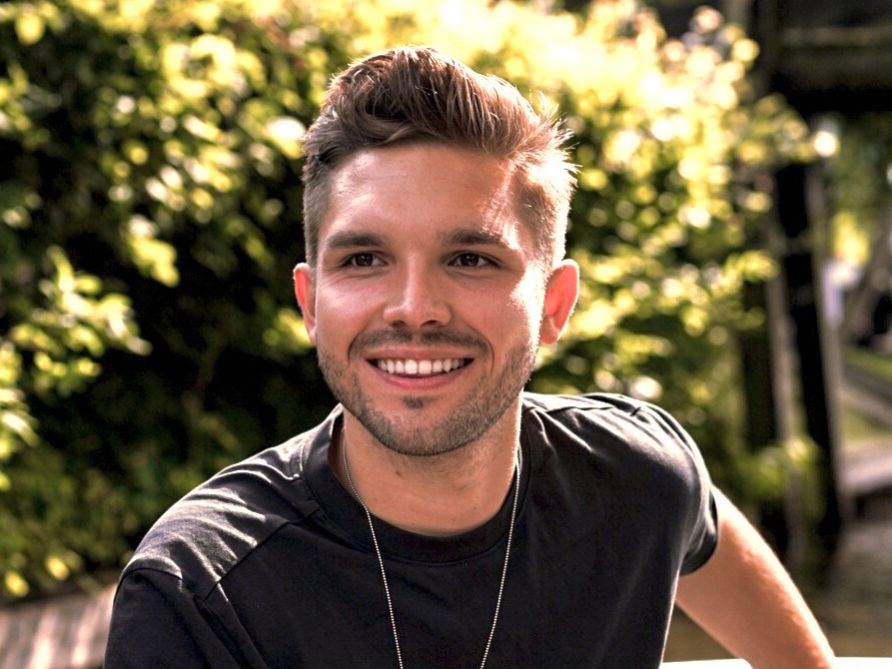 It is safe to say that there have been better times in the past to enter the job market than during the COVID-19 rollercoaster of economic ups and downs. Not only has the current situation influenced our studies and life in Groningen (see Katherine's last blog) but also exposes us graduates to new uncertain challenges. My decision to follow a master's in supply chain management at the University of Groningen was rather straightforward: I wanted to specialize academically in my field of interest and also increase my chances of getting a good job at the end of my studies. So how has the current situation affected my job search?

In the past months I have come across quite a few blogs on social platforms such as LinkedIn on this topic that were rather demotivating. With climbing numbers of unemployment rates and increasing companies in hire freezes, I also was unsure on how likely it will be to find a job. So, these blogs were not really giving me much hope. But this will not be one of those 'time to be less picky in the job search' kind of stories. Companies are hiring and are looking out for young talents and most importantly know how difficult it can be for young graduates seeking to find their very first job.

I started looking for jobs 3 months ago to get a better overview of all the opportunities that might be waiting for me.

Even though I only graduated 3 weeks ago, I started looking for jobs 3 months ago to get a better overview of all the opportunities that might be waiting for me. What helped me most was using LinkedIn as a main source for job postings, but I also checked stepstone, indeed or glassdoor. Also, the University of Groningen was very helpful as they have their very own job portal with plenty of opportunities! In general, I have to say that you always have the option to contact career services as they are very happy to help you out in case you are unsure of how to find a job. Next to the careers week I have also joined several workshops on how to do well in job interviews.

Overall, I was quite overwhelmed with the amount of companies looking for young talents, especially traineeships for bachelor and master graduates were advertised a lot. So what industries are mostly hiring at the moment? From my experience most job advertisements were in healthcare, IT, consumer goods and energy. Now this does not only include supply chain related jobs but management jobs in general. Of course, there were jobs in other industries too, but the industries I mentioned were those with most job advertisements.

I had more than a dozen job interviews since and the recruiters are very interested in how you as a recent graduate are affected by this situation. In general, I had the feeling that recruiters show respect and understanding that it is not an easy time to find a job. The current situation is to some extent also an ice breaker: you and the recruiter both have something to talk about. From my experience traineeships are especially a promising way to get a job as companies are still very eager to develop recent graduates. Companies invest a lot of resources into these programs so the chances that you will be taken over at the end of the program with an unlimited contract are also high.

It all depends on your motivation and taking the time to write individual applications rather than a 'one-application-fits-all' will pay off.

Having said that, I think that especially graduates from the University of Groningen currently do not have to worry too much that they will remain unemployed after graduating if they fulfill the requirements of the position. It all depends on your motivation and taking the time to write individual applications rather than a 'one-application-fits-all' will pay off. Employers know about the high quality of education and the skills you get taught here! As an international especially I had the experience that recruiters are very interested in knowing why I chose Groningen as a place to study – yet another ice breaker.

I am no HR specialist or motivational speaker but for those interested here are some points that helped me in getting quite a few job interviews:


Application 101: Get your friends and family to cross read your CV and motivational letters. Also, contact the career services of your faculty – they are happy to help!
Be visible! Use LinkedIn as your main source to get to know companies. Let your network know that you are open for job opportunities and maybe a connection knows somebody who knows somebody who is hiring.
Do not be afraid to apply for jobs you are not 100% suited for. Especially in Germany companies often require 1-3 years of experience for young graduates. But from my experience sometimes it matters more what soft skills you can offer rather than the years of experience. So, go ahead and give it a shot!
Find your link to the company. It always helps to have a personal motivation of why the company you are applying for is the one for you. Recruiters are interested in your personal motivation.
I am happy to say that I found a great opportunity despite the challenging times and
and I wish everyone who is currently looking for a job the same result!
About the author
Matthias Viets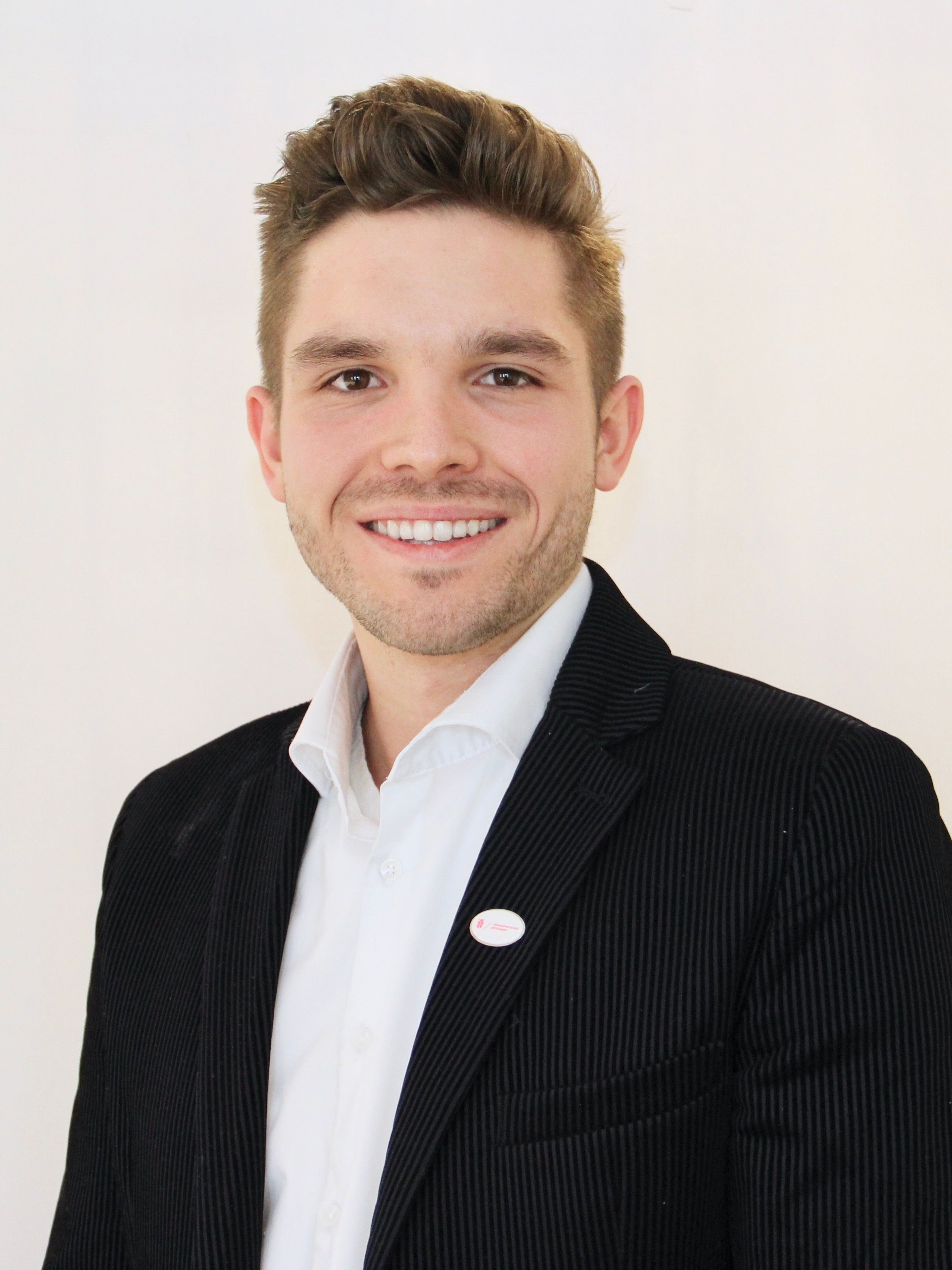 I was born in Germany and lived in many countries ever since before coming to Groningen: Spain, Germany, Japan, China and Singapore. After graduating from the German School in Singapore, I moved back to Germany to follow a bachelor's degree in Economics and Business Administration. Here, I engaged in the university life through voluntary activities and a social project in Indonesia. During and after my studies I worked at a young logistics company in Frankfurt, where I discovered my passion for global supply chains. Before moving to Groningen, I was self-employed in the business development industry in Berlin to get more 'real-world' experience. Finally, in 2019 I decided to specialize my academic career with a concluding supply chain master at the University of Groningen. Here, I am an active part of a committee of a study association and involved in the university life.
www.rug.nl/alumni/about-alumni/ambassadors/2020-2021/2020_bio_matthias_viets