Become an Alumni Ambassador!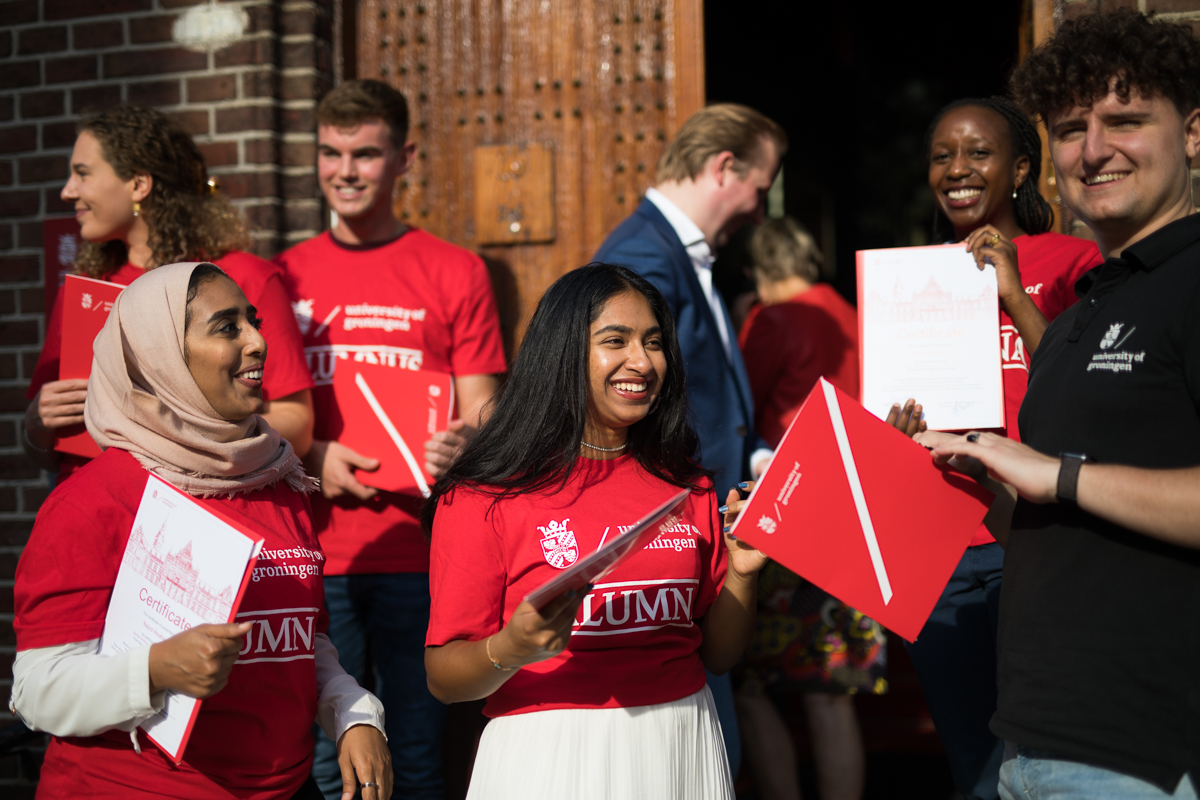 Do you have what it takes to become an ambassador?
Are you:
- currently studying at the University of Groningen and graduating in 2022?
- enthusiastic and do you show initiative?
- someone with good social and communicative skills?
- willing to carry out some tasks for the University of Groningen on a voluntary basis (30-40 hours per year)
Answered everything with yes? Then please apply!
'Student for now, alum forever!' is one of the slogans used by the department of Alumni Relations & Fundraising of the University of Groningen. As an alum, you are a part of the large community of UG alumni and now you have the opportunity to play an active role in that community.
The University of Groningen is looking for new Alumni Ambassadors for the year 2022 - 2023.
As an ambassador, you gain valuable experience during the training programme that offers workshops on the following topics:
- how to present yourself
- how to network effectively
- the importance of connections in an international working environment
The training programme also consists of a visit at a large internationally operating company*.
After you have completed the training programme, you will be one of the ambassadors for the University, which means you will know your way around the University and you will know how to channel student questions.
At the end of the programme, you will receive an certificate of participation from the Rector Magnificus during the festive summer ceremony in the Academy building*.
From this moment on, you will be a contact for prospective students who may ask you various questions regarding study programs, accommodation, student or study associations, Groningen and much more!
Being an ambassador gives you the unique opportunity to connect with existing UG alumni networks all over the world, or even to set up your own, and to initiate activities. The department of Alumni Relations will support you in this.
To sum up: do you want to develop yourself into a fully fledged ambassador, gain useful experience, connect with a network of over 100 former and current Alumni Ambassadors and remain actively involved with the University of Groningen?
Apply before 31 January for the position of ambassador via: internationalalumni rug.nl. Make sure your application includes your CV and cover letter. Contact person from the alumni department is Johannes Epping.

This program is available to both UG Bachelor and Master students as well as PhD candidates from all over the world who will be graduating/ promoting in the year 2022.
Need some help with your application? Find it here: https://www.rug.nl/careerservices/
We will announce who has been selected at the end of February.

Get to know current ambassadors and ask them your questions. You can contact them via their personal profiles.
You can follow us via the alumni_universityofgroningen instagram page!
Alumni Ambassador Dorottya Kósa, representing Hungary, about the ambassadors program: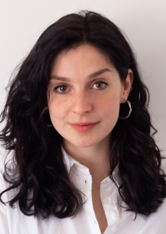 "Becoming an Alumni Ambassador allowed me to connect with a diverse set of like-minded people from all over the globe while I got to stay an active member of the University of Groningen even after finishing my studies. During the program, we have participated in several engaging workshops and training through which we have had the chance to try ourselves in new professional and academic scenes. It was both exciting and nostalgic to get in touch with prospective students who want to know more about studying in the lovely city of Groningen!"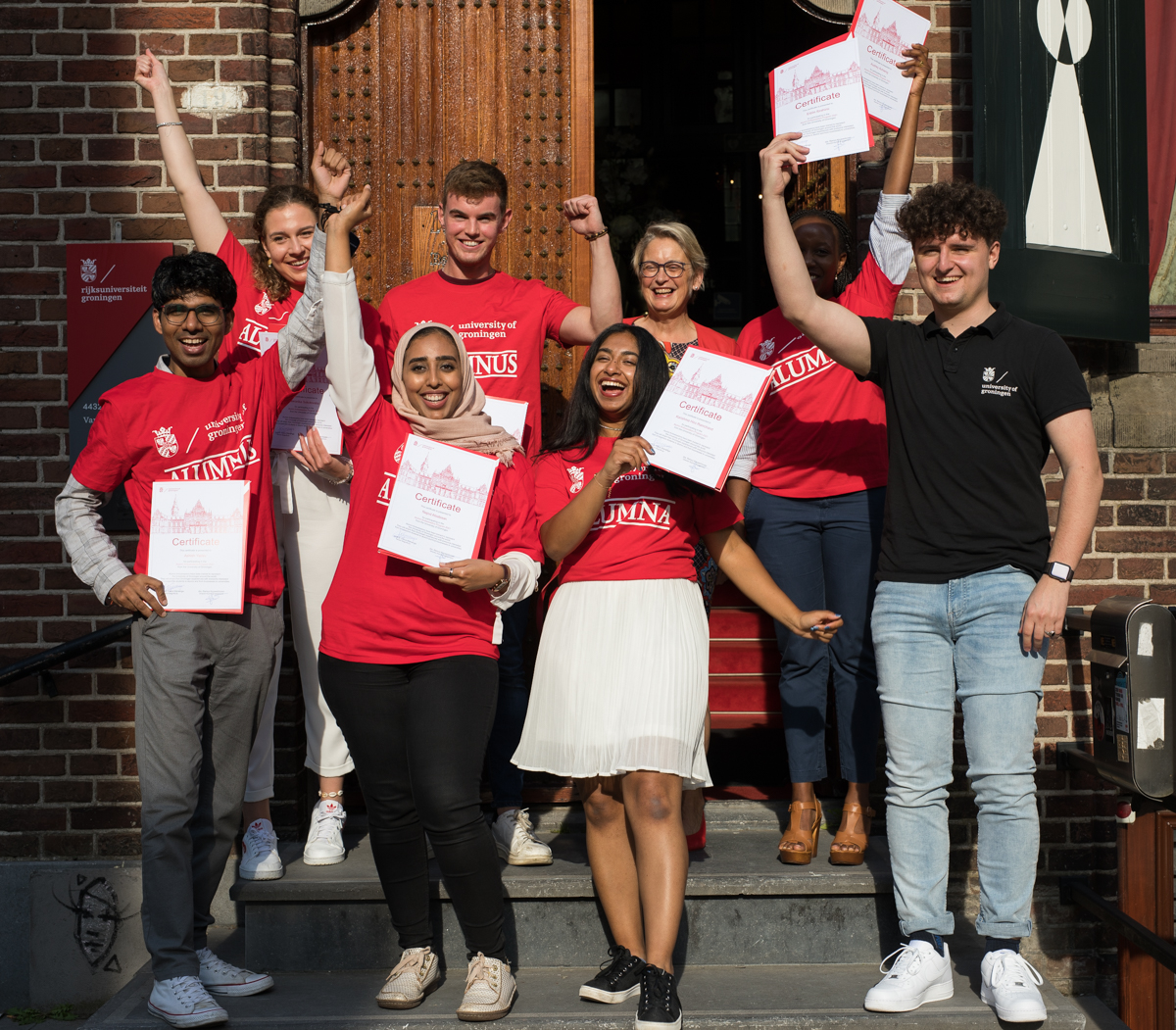 *Some parts of the program are dependent on the then current corona measures.
| | |
| --- | --- |
| Last modified: | 20 December 2021 4.19 p.m. |