Collaborations
Internal collaborations
For internal collaborations involving several faculties, a second branding element may be added to the University of Groningen house style.

The Boards of the faculties involved are free to decide whether they want to use this option and jointly inform huisstijl@rug.nl whether they support the use of a second branding element for the organizational unit in question. For communication material produced by other organizations (e.g. conference posters), a special version of the logo bar is available for internal collaborations to incorporate second branding elements.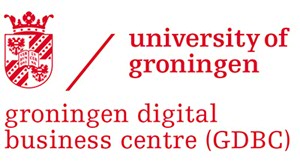 Collaboration with external partners
For the visual representation of structural collaborations and/or partnerships with external partners, the scope and nature of the University's contribution must be taken into account. We would be happy to help you find a solution that best illustrates the collaboration (mail to huisstijl@rug.nl).
Equal contribution of partners
If all partners make a similar contribution, there are three possibilities:
The partnership presents itself in the University of Groningen house style (e.g. because the UG is the coordinator). Partners' logos, possibly with an explanatory sentence, are included on all communication material but are never positioned near the University of Groningen logo and are also not as big.
The partnership presents itself in the house style of one of the partners. The University of Groningen logo is included in the external house style.
The partnership develops its own house style. In this case, please note that University of Groningen communication tools such as the website, templates in Word, etc. cannot be used.
It is impossible to formulate rules for the proper positioning of external logos in all University communications. In most cases, a good solution is to include external logos at the bottom of the page. If you have any questions about the use of external logos on other types of University communications, please do not hesitate to contact us.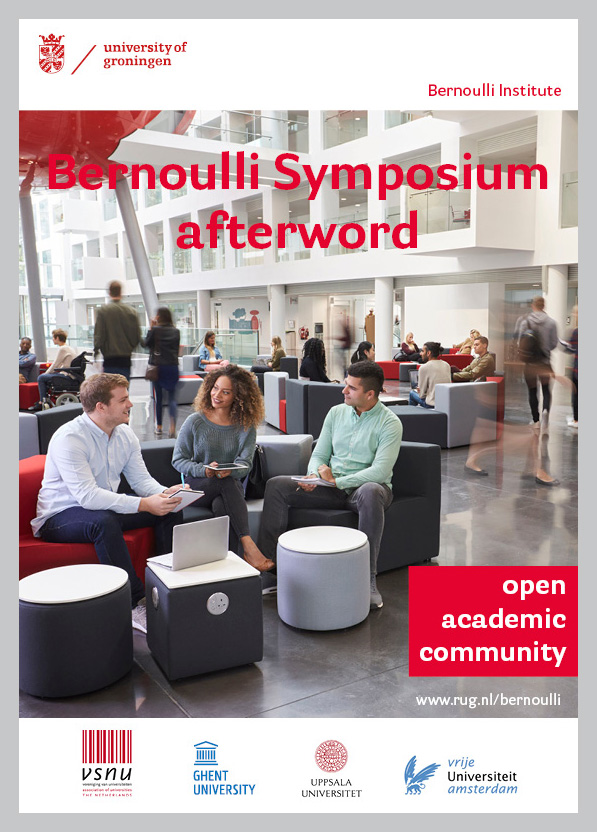 The University of Groningen makes a small contribution
If the University of Groningen makes only a small contribution, or it does not concern a structural partnership, the University's name and logo may only be used with permission. Requests to use the University logo should be sent to huisstijl@rug.nl. In this case, use of the University's house style is prohibited.
Description of relationship
Cooperation partners or relations may want to create a description of the relationship with the partner. This can be used as an addition to the logo or instead of the logo. Please contact us if you need to help coming up with a description of the relationship (mail to huisstijl@rug.nl).
| | |
| --- | --- |
| Last modified: | 13 September 2021 2.58 p.m. |