Second and third branding elements
Logo bar – use of second and third branding elements
The logo can be expanded – horizontally and vertically – by adding two extra branding elements. These always refer to organizational units. A logo bar is not the place for the names of individuals, projects, themes and event organizations.
The second branding element can be used for:
a faculty, service unit or other unit that reports directly to the Board of the University
u nits that have the Board of the University's permission to occupy a position behind the second slash
a partnership (such as a research school) to which two or more faculties contribute. The boards of the faculties involved decide for themselves whether they want to do this, and jointly inform huisstijl@rug.nl whether they support the use of a second branding element for the organizational unit in question.
The third branding element may be used for a graduate school or research institute, faculty units (e.g. basic units, facility units) or service unit departments (or sub-departments).


A 'grid' of slashes is used for the brand elements. The content of the logo bar is explained below.
Please note! Abbreviations are never used in the logo bar.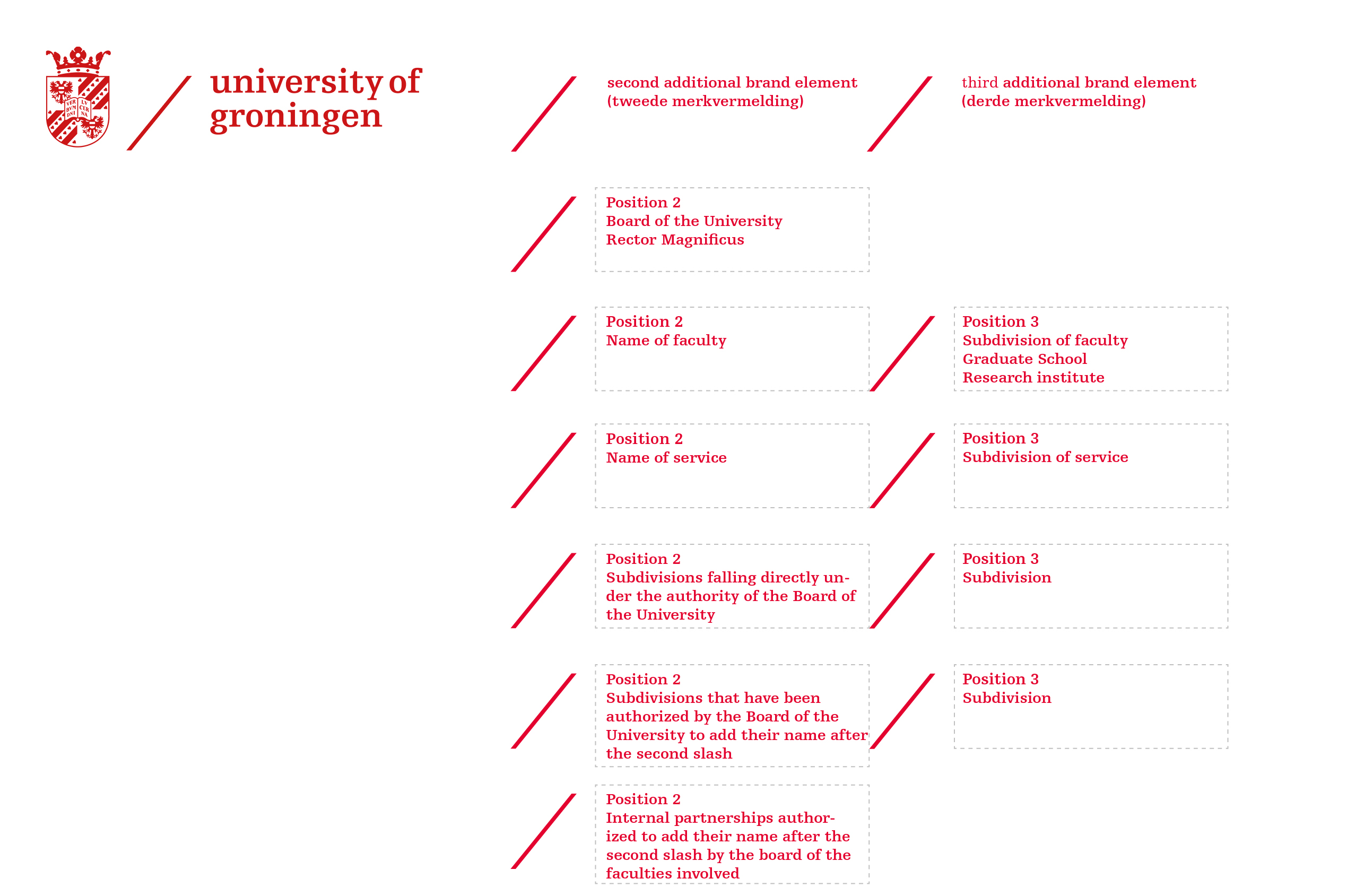 | | |
| --- | --- |
| Last modified: | 27 March 2020 09.40 a.m. |