Information Point Accessibility
We would like to receive your feedback about the accessibility of the UG. So please feel free to share your insights, tips, suggestions and areas of improvement for accessibility of the UG. Please send a mail to accessibility@rug.nl ór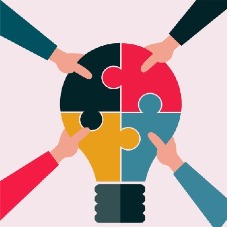 Inclusive university
The University of Groningen wants to be a university where all students and staff feel welcome and safe. Both the physical environment, the buildings, as well as the digital environment, our websites and everything the UG puts online, play a major role in this. We strive for these environments are accessible to everyone. We cannot do this without the help and cooperation from experts by experience. If you have input, please send this to our Information Point.
Results
In response to reports from various staff and students, we have already implemented several improvements, for example:
To reduce outside distractions, foil was taped to the windows in one of the SPER rooms (special exam rooms) in Aletta Jacob Hall.
A wheelchair accessible toilet had been broken for months and was full of cleaning supplies. Because of a report from you, it has now been arranged that this will not happen again.
On the square in front of the Academy Building, two signal tiles have been placed at the beginning and end of the guide lanes so that people with visual impairments feel that they are approaching the beginning or end of the guide lane.
A number of stairs have low contrast and are therefore not easily visible to people with visual impairments. Marker strips have now been installed on those stairs, including in the University Library (UB).
Since the introduction of our learning environment Brightspace (replacement for Nestor), a working group on accessibility has been set up to improve the accessibility of the learning environment in various respects, for example the findability of information.
Questions and contact
Students

can contact their

study advisor

and the

Student Service Centre (SSC)

for accessibility issues. The Student Service Centre is the centre of expertise in student counseling at the University of Groningen. Student counselors, psychologists and trainers can support and advise students in various areas during their studies.
| | |
| --- | --- |
| Last modified: | 14 November 2023 4.51 p.m. |