Digital accessibility
Digital accessibility means that everyone can use the possibilities offered by the internet, computers and smartphones. This means that websites and applications, but also things like PDFs, forms and videos must be suitable for everyone. So also for people with disabilities. Standards, the WCAG guidelines (website in Dutch only), have been developed for making websites and applications digitally accessible.
Content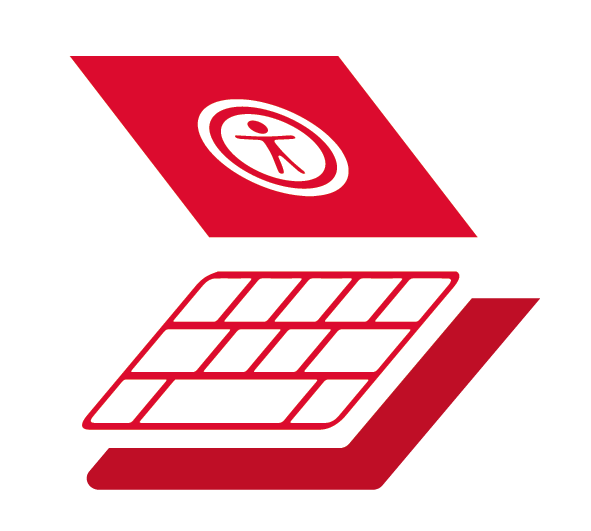 Digital accessibility at the UG
As the University of Groningen, we value inclusion highly. We find it very important that students can study to a large extent barrier-free. We also want to remove as many digital barriers as possible for staff and visitors. Accessibility is a precondition for an inclusive organisation and for full participation in research and education or its facilitation.
Complying with legislation
Not only the UG, but also the government considers digital accessibility very important. To ensure the use of digital possibility, various legislation is in place. For example, we have to comply with the UN Convention on the Rights of Persons with Disabilities, the Equal Treatment of Disabled and Chronically Ill People Act, the Higher Education and Scientific Research Act and the Temporary Decree on Digital Accessibility for the Government.
What is the UG doing about digital accessibility?
Digital accessibility project
In October 2022, we started the digital accessibility project. The project is divided into a number of phases. Currently, we are in the analysis phase were we are working on the following issues:
Determine the UG's ambition and goals in terms of digital accessibility.
Make an inventory of the UG websites and prioritise these so that we know which websites to work on first.

In the next implementation phase, we will actually start to check the wbsites for digital accessibility and solve bottlenecks.
We have prepared a guide with general guidelines for digital content.
Brightspace accessibility working group
Specifically for Brightspace (UG online learning environment), we started a working group to further develop the website in terms of digital accessibility. With the members of this group we have formulated the five most important points we want to gain insight into and work on:
Conducting an accessibility audit to investigate how Brightspace currently scores.
Survey students' and lecturers' opinions on Brightspace's digital accessibility.
Establishing contact with other universities and colleges in the Netherlands that also use Brightspace in order to share experiences.
Paying extra attention to the support Brightspace itself already offers for making content digitally accessible.
Give lecturers and students tips on how to compose and provide texts and materials in an accessible way.
Information Point
Please feel free to share your insights, tips, suggestions and areas of improvement for accessibility at the UG.
| | |
| --- | --- |
| Last modified: | 14 July 2023 2.31 p.m. |