Workshop: Developing the Scholarship of Teaching and Learning
| | |
| --- | --- |
| When: | Tu 07-11-2023 09:00 - 13:00 |
| Where: | tba |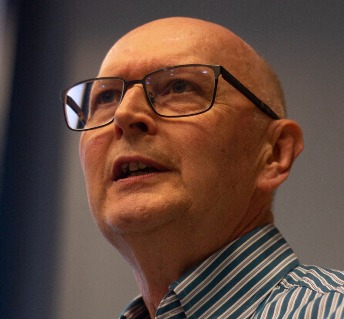 Presenters: Dr Mick Healey (guest speaker) and Dr Maaike Engels (Talent and Grant coordinator)
Our interactive workshop delves into the evolving concept of Scholarship of Teaching and Learning (SoTL ), discussing key issues such as identifying and addressing 'bottlenecks' to student learning and dealing with 'troublesome knowledge.' The presenters will aim to explore the meaning of terms like excellent/effective teaching, scholarly teaching, and the notion of the scholarship of teaching and learning. Additionally, we will examine specific examples of how institutions and disciplines are involved in SoTL and consider the role of engaging students in this process. The session will concentrate on various methods participants can use to engage with SoTL and develop SoTL projects. This workshop will be followed by a lunch, to which all participants are cordially invited.
Dr Mick Healey is an HE Consultant Researcher and Emeritus Professor at the University of Gloucestershire, UK. He is a Humboldt Distinguished Scholar in Research-Based Learning at McMaster University, Canada. Mick co-authored the "Students as Partners" guide: Student engagement through partnership - A guide to the Advance HE Framework (2019) and two linked articles on 'Searching and Reviewing the Literature on SoTL: An Academic Literacies Perspective, Part 1 and 2 (2023)
To sign up for this workshop, please use this form.