Workshop: Art as a form of creative thinking in higher education
| | |
| --- | --- |
| When: | Mo 17-04-2023 15:00 - 17:00 |
| Where: | Tammeszaal, University of Groningen Library |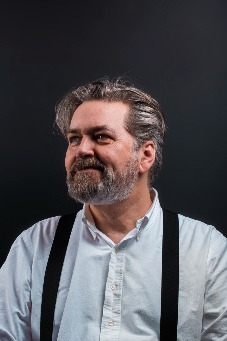 Art is a form of creative thinking. A visit to a movie theater prompts a conversation about important matters in life. A piece of music that brings back memories of the past. A painting that encapsulates in an image what words cannot say. Yet, it has hardly led to a systematic use of art as a source of knowledge in higher education.
In this lecture/workshop, Jeroen Lutters, Professor of Art Education as Critical Tactics at ArTEZ University of the Arts and Visiting Professor at the RuG, will provide an introduction to the possible use of the arts as a stimulus for creative thinking in higher education. It concerns a mental process of art reception that gradually evolves into a mental process more closely resembling art production.
Using various examples, he will demonstrate how stimulating art as a form of creative thinking requires a specific educational approach that is complementary to the standard scientific approach. This approach demands specific knowledge and skills from the teacher, which will be explored in this workshop.
Using art as a form of creative thinking in higher education, as experience has shown, only has advantages. It makes education less impersonal, more exciting, surprising, and enriching for both the student and the teacher. Art as a form of creative thinking proves to be an important addition to existing methods and techniques and enriches our experiences and knowledge in virtually every research domain.