Project Comeback with Donar legend Jason Dourisseau
| | |
| --- | --- |
| Date: | 13 December 2021 |
| Author: | Groningen Topsportstudiestad |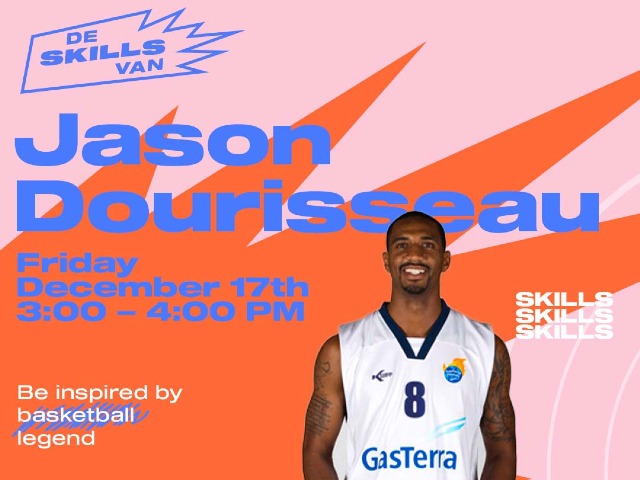 With Project Comeback Dutch top athletes give the well-being of young people a boost through inspiring sessions. Athletes prove day in and day out that they can come back stronger from adversity and they have often come a long way to get to where they are today. This is often a road with high peaks and deep setbacks. In Groningen we will deploy various top athletes next week to talk to students who experience the corona period as a heavy burden. Especially for international students we've organized an online session with former Donar player Jason Dourisseau. Everyone is welcome in this session, but please note that this session will take place in English.
Like many American boys, Jason Dourisseau dreamed of a great basketball career in the NBA. After four years of college basketball, he made the step to Europe in his early twenties to play in Germany, Iceland and then in Groningen. At Donar, he was at the basis of the club's most successful period. In ten seasons he won eleven prizes with the club and was one of the most valuable players in the Dutch league.
After his retirement he was awarded the Honorary Medal of the Municipality of Groningen. Always at the forefront of the battle, a real team player and very disciplined, Dourisseau has grown from an American guest player to a Groningen sports hero. He knows what it's like to be somewhere new, knows the lonely moments. But has also built up a social life, now even with his own Dutch family. Not being a player anymore, he now coaches students at the Noorderpoort. He likes to share his experiences with Dutch and international students about what it is like to deal with setbacks, to be part of a team and how to make your own ambitions come true.