Sommer, Prof. Iris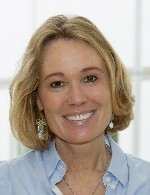 Iris Sommer is Professor of Psychiatry at the University Medical Center Groningen. She is an international expert in neuropsychiatry. Her research addresses the origins of psychiatric disorders and the development of innovative treatments. Sommer trained as a physician and psychiatrist, obtained her PhD cum laude in the field of schizophrenia, and founded the Stemmenpoli (Voices Clinic) at the UMC Utrecht. In 2017, her research on hallucinations 'Zie ik spoken' [Do I see ghosts?], was voted public research of the year.
Iris Sommer's pioneering work focuses, among other things, on the surprising fact that the female brain is much less well studied than the male brain. One of Sommer's key findings is that female hormones (such as estrogens) play a major protective role in psychotic disorders. While commonly prescribed antipsychotics actually appear to suppress the production of estrogens.
Current psychiatric treatments are mostly based on clinical studies in which women are underrepresented. This results in treatment for women being less evidence-based than for men, the consequences of which are significant. For instance, diagnoses in women are more delayed, and sometimes missed altogether. Furthermore, treatments are not as suitable, making women more likely to overdose and therefore have side effects. And menopause is not taken into account either.
Sommer wrote several books, including Haperende Hersenen [Faltering brains] and De Zeven Zintuigen [The seven senses]. The book is about how we perceive the world only partly with our senses and supplement the rest from our background. With BNR Nieuwsradio, Sommer recorded five podcasts, covering various topics related to the brain.
Previously in the news
Dr Iris Sommer at the University of the Netherlands:
Contact and further information
Publications
| | |
| --- | --- |
| Last modified: | 07 December 2023 11.45 a.m. |