Wieling, Prof. Martijn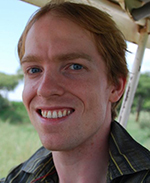 Martijn Wieling graduated cum laude with Master's degrees in Computing Science and Behavioural Cognitive Neurosciences from the University of Groningen. His PhD research focused on applying quantitative methods to study dialectal differences. His research has brought dialectometry and sociolinguistics, which for a long time were regarded as separate scientific fields, closer together by making it possible to determine the interwoven impact of geography and social factors on dialect variation. Thanks to an NWO Rubicon grant, he has spent a year in Tübingen with Harald Baayen studying spoken dialect variation via articulography. With a subsequent Veni grant from NWO, he is now continuing his research in the Information Science department at the Faculty of Arts. He is using an articulography device (which measures the movement of tongue and lips) to study the English pronunciation of Dutch and German speakers. In this project, he is trying to find out how the tongue and lip movements of non-native speakers differ from those of native English speakers, and how visualizing these movements may help in improving the pronunciation of non-native speakers.
At the 2018 edition of the Lowlands festival, Wieling studied how people speak English after they have consumed alcohol in a project entitled Grenzeloos Lallen [boundless babble].
In 2014, Wieling was appointed as a new member of the Royal Netherlands Academy of Arts and Sciences' (KNAW) Young Academy. In May 2016 he was awarded the European Young Researchers Award.
Previously in the news
Contact and further information
Publications
| | |
| --- | --- |
| Last modified: | 12 July 2023 2.49 p.m. |